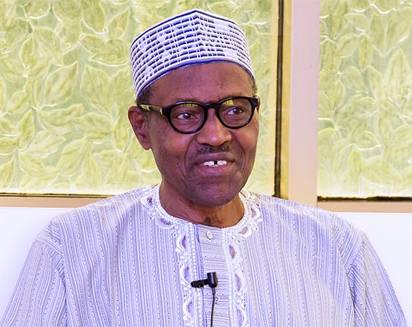 #NaijaLiveTv
President Muhammadu Buhari has insisted that his administration's policies are beyond ethnicity, religion and geographical lines; and reaffirmed his commitment to the rapid development of the country.
He made the assertion on Wednesday, June 20, while receiving the Grand Khalifa of Tijjaniya, Sheikh Ahmed Tijjani Ibrahim Inyass, at the Aso Rock Presidential Villa, Vanguard reports.
The president said that his administration will bring out the best in Nigeria, and promised to make the country the most beautiful place to visit in Africa.
Senior Special Assistant to the President on Media and Publicity, Garba Shehu, in a statement released, quoted the president to have said: ''We are very pleased with the prayers and support of the Tijjaniya to this administration, and I assure you our interest is for all Nigerians, across ethnicity and religion.
'I know you are praying for the stability and prosperity of this country."
Expressing thanks to the highly revered Senegalese religious leader, President Buhari also stressed the importance of the religious group in promoting good governance in the country.
He said: "I feel highly honoured, on behalf of my country, that the Sheikh has found time to come and see us while he is here to commiserate with the families of late Sheikh Isyaku Rabiu. "The Sheikh is in Nigeria where he has vast followers, and we have people across families who go to Senegal every year, as much as a lot of people go to Mecca to visit the tomb of your great father."
On his part, the cleric lauded President Buhari for his good works, which he said were evident for all to see. He added:
''More than 40 million Tijjanyia's are praying for your success because we believe the Almighty Allah has chosen you to lead Nigeria at this time and to actualise the dream of a great country." He offered prayers for strength and success for the president; and also for the progress and prosperity of Nigeria.
Comments
comments