#NaijaLiveTv Six members of a family are reported to have died after they inhaled generator fumes. The victims which include, the mother of the house and...
#NaijaLiveTv A presidential aspirant of the Peoples Democratic Party (PDP), Alhaji Sule Lamido, on Tuesday said the party has no intention to change its name...
A former Secretary of State for International Development of the United Kingdom, Priti Patel, has warned investors to be wary of investing in Nigeria. In...
#NaijaLiveTv The embattled finance minister, Kemi Adeosun, has "seen" President Muhammadu Buhari thrice since her certificate forgery scandal was exposed, a presidential aide said on...
ANOTHER PROMISED FULFILLED!!! As part of Governor Udom Emmanuel's fulfilment of his promise, all is now set for light to shine in Ikot Abasi local...
George H.W. Bush was to be laid to rest Thursday, concluding a four-day tribute to the 41st president that saw America briefly set aside...
#NaijaLiveTv Real Madrid has dropped their interest in Eden Hazard. The Santiago Bernabeu landlords needed the Belgium captain as replacement for Cristiano Ronaldo, who left the...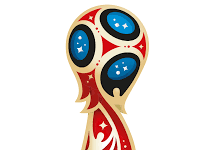 #NaijaLiveTv If you think your possession of the fan identity card would give you the chance to stay in Russia after the World Cup, then...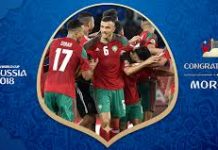 #NaijaLiveTv Morocco became the first country to take its case against officiating at the on-going World Cup to football governing body, FIFA. Morocco, which was in...
#NaijaLiveTv Ahmed Musa's brace gave Nigeria victory over Iceland in the Group D match on Friday. See the photos/videos of the Game Nigeria's forward Ahmed Musa (L)...
Nigeria, Uganda, Mali and Morocco qualified for the 2019 Africa Cup of Nations on Saturday while Libya scored eight goals to keep alive their...
#NaijaLiveTvVideo: Watch Full HIGHLIGHTS of France Vs Croatia 2018 FIFA World Cup Finalshttps://youtu.be/dssKgppKxkQREAD ALSO: BREAKING: France become World Cup 2018 champions after defeating Croatia...