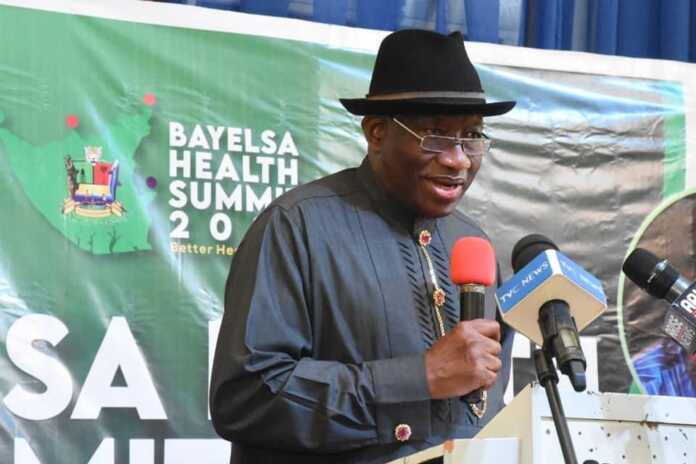 Former President Goodluck Jonathan, Governor Douye Diri of Bayelsa State and Minister of Health, Dr. Osagie Enahire, at the 2021 Bayelsa Health Summit in Yenagoa today and advocated a stronger health care system at both federal and state levels.
They all agreed there was the need to make more investments into the health sector.
Governor Diri, who used the forum to reel out some new direction for the health sector, directed the immediate completion of all referral hospitals in the Local Government headquarters.
"It gives me a great honor and pleasure to be here for this Bayelsa Health Summit 2021. This government will continue to give priority to health care of Bayelsans and continue to discharge our counterpart funding with donors to drive medical services especially the primary health care system in Bayelsa State", Gov. Diri stated.
Comments
comments