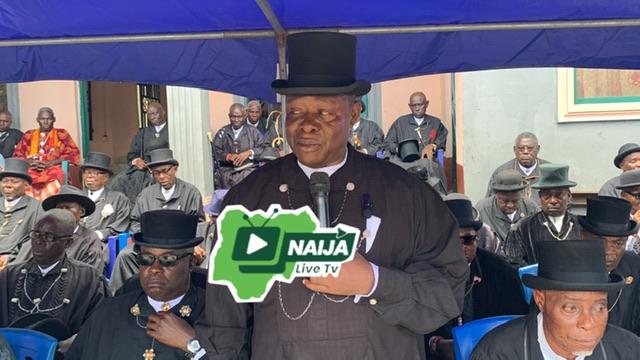 A former youth President of Opu- Nembe, in Nembe Local Government Area of Bayelsa State, Mr Iruo Theo has slammed the Chairman of Opu- Nembe Council of Chiefs, Chief Ezekiel Ikoli over the smear campaign against the former Minister of State Petroleum, Chief Timipre Sylva and Dr Kojo Sam.
Mr Theo in a statement entitled 'Another Episode of Tissue of Lies by Chief Ezekiel Ikoli' reacting to a press conference addressed by Chief Ikoli in Nembe claiming that Chief Sylva and Dr Kojo were planning an attack on Opu- Nembe, described the allegation as unfounded, baseless and ridiculous.
He said the latest attempt to spin lies and turn them into facts is a regurgitation of the lies dished out to the public in the first press conference held on March 7, 2023, stressing that the latest press conference has exposed Chief Ikoli and his paymasters about their real intentions in the community.
While stating that Chief Ikoli has realized that his lies have been exposed and that innocent people of Opu- Nembe people are beginning to know the truth about those behind the siege on the community since the ascension of Moses Ayerite as the Youth President, he dismissed claims of an impending attack as a figment of the imagination of Chief Ikoli noting that Sylva and Kojo Sam have become target of smear campaign because of the oil surveillance contract being handed by Kojo Sam but which Chief Ikoli desperately wants to corner for himself and his cronies.
Theo who pointed out that the latest antics by Chief Ikoli is frustrating investigation by the Police and demarket Sylva ahead of the November 11 governorship elections, implored members of the public to disregard claims of an impending attack on Opu- Nembe.
The statement read in part: The real motive of this latest press conference is the plot to demarket Chief Timipre Sylva who is the governorship candidate of the All Progressive Congress (APC) in the forthcoming governorship election. The intention is to create the impression that Sylva is not popular among his people and that he needs violence to win votes in Nembe. This is a political script given to Chief Ezekiel Ikoli and at the appropriate time I shall expose his paymasters.
" Let it be known to all peace-loving people of Opu- Nembe that myself, Dr Kojo Sam and others are not planning any attack on our people on behalf of Chief Sylva. We have never carried out an attack on Opu- Nembe and there is no intention to carry out any attack. We urge the people to disregard the statement by Chief Ezekiel Ikoli and co. Any impending attack is only in a figment of the imagination of retrogressive forces backing Moses Ayerite to continue his reign of terror in Opu- Nembe.
Theo called on the people of Opu- Nembe to implore Chief Ikoli to allow the Police to do their job and stop frustrating investigation of illegal actions being perpetuated in Opu- Nembe, adding that the Police should invite him for questioning over claims of an impending attack.
Comments
comments