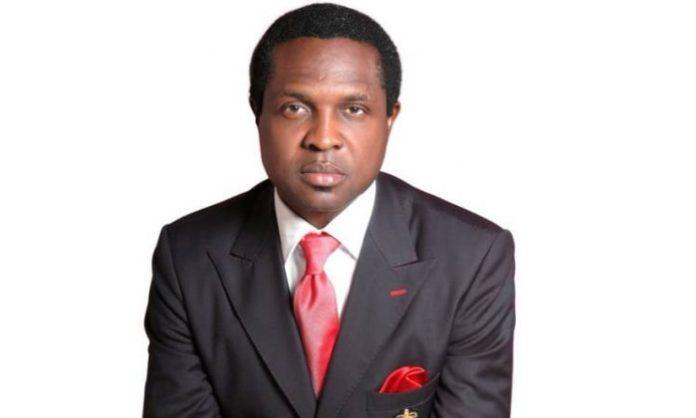 Co-founder and former Group Executive Director of Sahara Group, Tonye Cole, has thrown his weight behind former warlord, Asari Dokubo's claim that a military cabal and high-profile persons are involved in illegal oil bunkering in the Niger Delta.
Dokubo had alleged in Abuja on Friday that the Nigerian military is at the centre of 99 per cent of oil theft incidents recorded in the Niger Delta.
The prominent Niger Delta leader made the claim while addressing State House correspondents after his closed-door meeting with President Bola Tinubu.
Cole, however, stated t though Doclaim was correct, the oil theft problem is multi-faceted.
The governorship candidate of All Progressives Congress in Rivers State stated this when he featured was on Channels Television's popular programme 'Politics Today' on Sunday night.
He said, "It is multi-dimensional and multifaceted. Asari has spoken about one part of the problem. If you listen to him carefully, he said that you would find installations that are meant to guard the facilities. And right next to the facility, you see bunkering operations going on. That's a fact. It's something that we see and something that we know occurs. You will also see where they are building certain types of boats along the creeks. I am talking about huge wooden boats that can only carry stolen crude.
"We see them building it in the open. So we know where this is being done. One part of this problem, as I said, is that it's open for everybody to see. The other part of it is: Can it be stopped? What Asari is talking about and what everybody should be addressing is the solutions to solving it because it's a problem for Nigeria, the state, communities and the people. It's a huge problem and it's something that must be addressed."
Continuing, the politician expressed optimism that the current administration can arrest the development, saying curbing oil theft in the Niger Delta is not rocket science.
The APC candidate stated that in a world where technology has simplified so many things, it is almost impossible for big oil barges and ships with navigation GPS (Global Positioning System) to sail into an area without a satellite noticing.
"Right from the first time that I went into this business, oil and gas, it was clear that you could not move a barge of water from Bonny or Okrika terminal all the way down any of the rivers without the authorities knowing. The first aspect of it is that any kind of vessel that moves along any of the creeks in Rivers State will be observed by an installation. To say that they don't know is not true. The question at the end of the day is, why does it persist? This is what I will tell you. It also depends on who is the head of administration.
"Today we have a no-nonsense president in place. So Asari goes to him and asks him to address this issue. Number one is to address the money flow. This is a huge cash business. Follow the money. Once you are able to follow the money, you'll be able to follow the source. There are different parts of this business. There are those who do the massive ones who export Nigerian crude. By the time you're having an illegal vessel that is coming into Nigerian waters, a vessel is not something that is hidden. It can be seen.
"We have satellite technology today, which means that you can actually observe all of Nigeria's territorial waters via a satellite. So if an illegal ship comes in, it's clear. We have ships that have trackers and every ship is meant to put on their GPS tracker so that you know where they are globally. Now once a ship puts off its transponder, you know that it is off for illegal business and you should be able to see," he said.
When asked to justify the claim by former Rivers Governor Nyesom Wike that a brigade commander of a GOC who is planning to be the Chief of Army Staff was also involved in the illegal deal, the energy expert turned politician dodged the question.
He, however, admitted that since crude also has its own signature, it shouldn't be hard for any serious government working with the international community to know where any of its stolen oil was taken.
Cole also lamented that some highly placed persons are in connivance with the oil thieves who have weaponised poverty and constantly induced poor people in the community.
He stated, "At that end of the business, you can track it internationally and get the international community to be a part of it. Who has the signature? In other words, any crude that you take, you will know by the signature of that crude where it comes from, which means you can track it all the way back to its source. If that crude goes into any country, you can find it. There are international laws that you can actually play to begin to address this. But it takes a concerted effort. And it starts at the desk of the president who must decide that I want to bring an end to this.
"Nigeria is not the first place where illegal bunkering has been going on. Pipeline vandalisation is not unique to Nigeria. But when countries have decided that they are going to address it, they always do. There is an economic part to it. I think the problem in the Niger Delta at the end of the day is that people have been monetised or weaponised poverty to such an extent, right now, that economic activity around crude oil bunkering is now one of the major sources of finance in the area. That is one area we will have to address."
Comments
comments