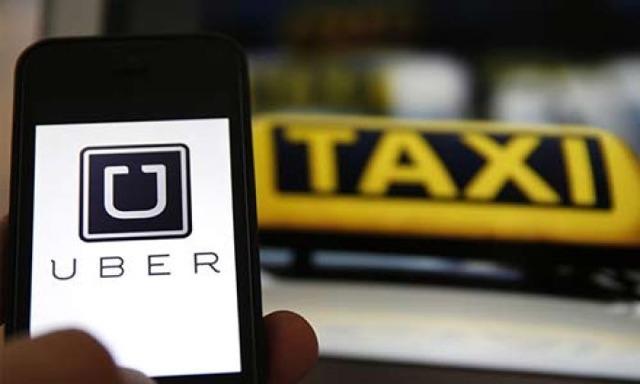 THE Amalgamated Union of App-based Transport Workers of Nigeria says it has lodged a petition with the Federal Ministry of Labour, the Nigerian Bar Association and the Nigeria Labour Congress ahead of its planned indefinite strike in protest of the refusal of e-hailing firms to raise their pay.
The union's Publicity Chairman, Jossy Olawale, in an interview with The PUNCH on Sunday, said the union was disappointed that despite a seven-day ultimatum issued to the app-based firms, no action had been taken to address the drivers' concerns.
He said the union had opted to suspend its week-long strike to pave the way for dialogue between the drivers and the app companies.
However, by Tuesday, June 20, the seven working days ultimatum will elapse and the union feels that the chances of coming to an agreement are becoming slim or nonexistent.
Olawale expressed worry that ride-hailing companies refused to reduce their commission by 50 per cent as a measure to reduce the burden of the outrageous cost of PMS on the drivers.
He said, "The union has written a letter to the Federal Ministry of Labour, Nigerian Bar Association, Nigeria Labour Congress and other relevant stakeholders to midwife a process of dialogue towards an amicable resolution of the numerous challenge faced by app-based transport workers."
Olawale also called on the app-based companies to restore the accounts of some of its members who were unjustifiably blocked due to their role in the nationwide strike and protest held by the union last week.
He added, "We are calling on President Tinubu, to, as a matter of urgency prioritise members of app-based transport workers of Nigeria, most of which are unemployed graduates who undertook driving e-hailing cab as a means of finding a legitimate means of living."
When The PUNCH reached out to Uber, a global app-based company with a strong base of operations in Nigeria, the firm's Country Manager, Tope Akinwumi, said the increase in fare prices had to be done in a manner that would not discourage riders from making use of the service.
He said, "Uber takes into consideration the economic climate in rolling out any price reviews. We believe this fare increase will have a positive impact on driver earnings while maintaining an affordable service for riders. Where price options are made too high there could be a risk of fewer or no requests from riders."
Comments
comments