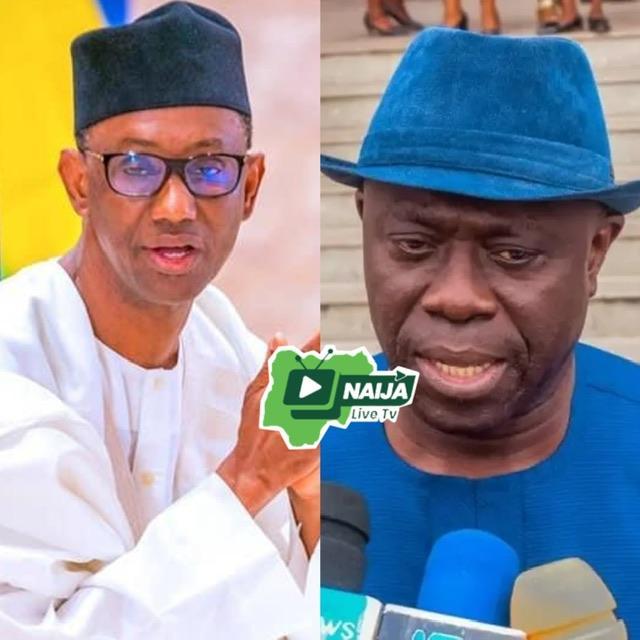 The Interim Administrator of the Presidential Amnesty Programme (PAP) Maj. Gen. Barry Ndiomu (rtd), has said no amount of blackmail will force him to succumb to soiling his hands with fraudulent activities in the Amnesty Programme.
Ndioumu made this statement shortly after he briefed Mallam Nuhu Ridabu, National Security Adviser (NSA), on the activities of the PAP so far under his watch.
Ndiomu stated that his administration is not unaware of the fact that some persons parading themselves as ex-agitators were being sponsored by faceless groups and individuals to attack him.
"If you like, blackmail me to the heavens and back, I will not succumb to fraudulent activities. We will ensure that we stand our ground to do what is right and just for our people, and vigorously pursue the intentions of the PAP," he affirmed.
Ndiomu warned that those duly captured as PAP beneficiaries who are taking part in spreading false narratives, will be dealt with in accordance with the extant laws of the programme.
He recalled that in the past, ex-agitators were used as conduit pipes to siphon monies illegally from the PAP.
He thus urged contractors who have outstanding payments to follow due process in pursuing their cause, rather than spreading and sponsoring falsehood.
"We are aware that those fighting back are those who have issues with their BVNs. How can only one person be receiving monthly stipends on several accounts linked to a single BVN? There are hundreds of cases like that. That is how deadly corruption is. When you try to fight it, it fights back.
"We are aware that there are contractors who criminally connive with some staff of the PAP in the past to come up with bogus and fictitious contract sums. But my conscience will not allow me soil my hands with such fraudulent operations. It's not going to be business as usual," he stated.
Comments
comments