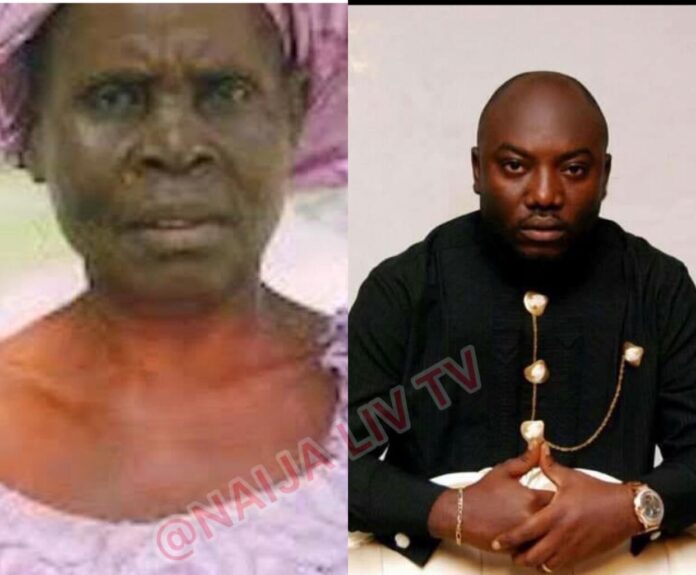 Kidnappers of the 80years old Mother of Madam Betinah Benson, the mother of the Secretary to the Bayelsa State Government, Rt.Hon. Kombowei Benson has demanded for the sum of N500million for her release.
Also demanded was the sum of N200million for the release of Tari Ajanamih, the owner of the popular night club known as Club 64.
NAIJA LIVE TV gathered that investigators into the two abduction are already looking at the possibility that both abduction were planned by one group.
While both abduction occurred few days from the other, the ransom demand also occurred few hours apart.
Attempts to get the confirmation on ransom demand from the spokesman of the Police proved difficult but a member of the family of the abducted club owner, who pleaded anonymity, confirmed that the family have been contacted and ransom demanded.
"It was shocking when they were demanding for N200million. I hope and pray that they release our brother unhurt."
It would be recalled that Bayelsa SSG mother was kidnapped for the second time in eight years on last month at her residence in the Old Assembly Quarters, Yenagoa. Her abductors were said to have been dressed in military camouflage.
Also gunmen last month abducted a popular night club owner identified as Tari Ajanami. Tari Ajanami, an indigene of Ayamasa town in Ekeremor local government area of the State was abducted at about at his building project site along Otiotio Road in the state capital.
Ajanami is the 43 years old owner of the popular night club known as club 64 along the Bay ridge area of the State capital and he is also working as a cash officer with the Wema bank.
Comments
comments