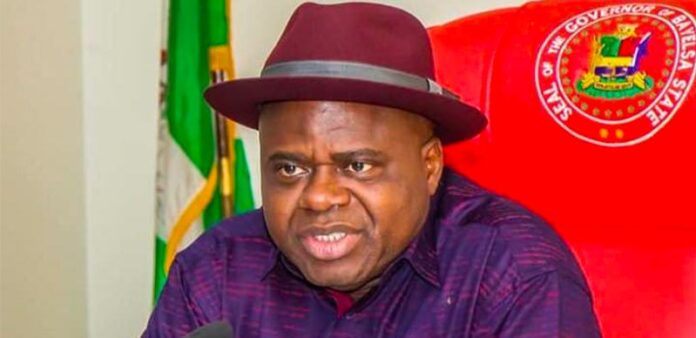 Former Bayelsa State Chairman, Inter Party Advisory Committee (IPAC), Eneyi Zidougha, has been arraigned for allegedly lying on oath in charge number YMC/295c/2021.
Zidougha, who at the time of the offence was allegedly committed was also the Chairman of Labour Party in Bayelsa State. One of the parties whose candidate, Hon. Dumbo Kememoapowei, challenged the 2021 Bye-election before the Bayelsa State National and State Houses of Assembly Tribunal.
Hon. Kememoapowei had dragged the candidates of the People's Democratic Party for Bayelsa West and South Senatorial District before the Tribunal seeking the cancelation of the bye-election conducted by the Independent National Electoral Commission for unlawful exclusion of its name as candidate of Labour Party.
In a petition dated 15/6/2021 and written by the counsel to Hon. Kememoapowei, which led to the subsequent arrest of Zidougha, Ebikebuna Augustine Aluzu of E. A. Aluzu & Associates states in part "our client was the unanimously adopted candidate of the Bayelsa West Senatorial Election following the withdrawal of one Esther Siemiekumo Adonkie on the 10th day of September 2020 as the candidate of the party via a letter personally signed by Esther Siemiekumo Adonkie and addessed to the National Chairman of Labour Party.
"Our Client was unanimously adopted as the candidate of Labour Party following an emergency meeting held on the 10th day of September 2020 which outcome of the meeting was communicated to the National Chairman of Labour Party by Bayelsa State Chairman of the Party, Eneyi Zidougha via a letter dated 11th day of September 2020.
"The National Administrative Secretary of Labour Party, Mr Kingsley Ameh did confirm our client status as the candidate of the Party in paragraph 1, 2, and 3 of his statement on oath in support of an election petition filed by our client in EPT/BY/SEN/02/2020 following the conduct of the election into the office of Bayelsa West Senatorial District.
"However, despite adopting and forwarding the name of our client as the candidate of Labour Party, Mr Eneyi Zidougha did knowingly and deliberately gave false information touching on the candidature of our client by lying under oath thereby committing the offence of perjury, particularly in paragraph 1, 2, 3, 4, 5, and 6 of an affidavit dated 26th January 2021 in support of a motion on notice personally deposed to by Mr Eneyi Zidougha."
NAIJA LIVE TV gathered that Mr Zidougha had sought the withdrawal of the election petition filed by Mr Kememoapowei, the candidate of Labour Party by the said notice.
The matter was subsequently struck out after same was withdrawn by the Tribunal.
As compensation, Mr Zidougha has since been made a Director in Bayelsa State Microfinance Bank.
Comments
comments