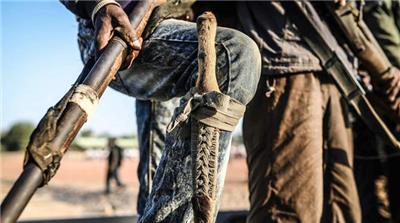 #NaijaLiveTv
At least 10 subsistence miners were killed when a mine dump collapsed in Zambia's second-largest city and copperbelt mining hub Kitwe on Wednesday, police said.
"So far we have retrieved 10 dead bodies and seven bodies of those injured," said Copperbelt province police commissioner Charity Katanga.
READ ALSO: Rape incidents alarming, under-reported – Expert
Operations to retrieve bodies at the dump known locally as Black Mountain were ongoing, she added.
Zambia has some of the world's largest copper reserves. The metal accounts for 80 percent of the country's export earnings.
High levels of unemployment have forced people to resort to illegal mining.
(AFP)
Comments
comments