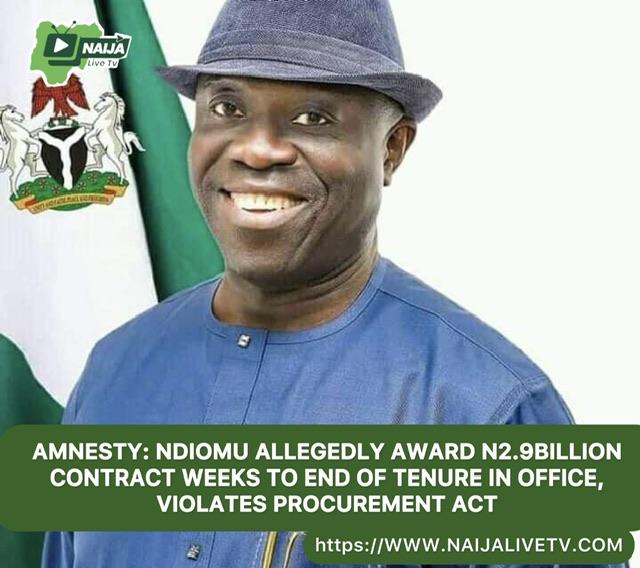 The Interim Administrator of the Presidential Amnesty Programme, Maj Gen. Barry Ndiomu (rtd.) has allegedly awarded a N2.9 billion contract for the training of 139 pilots at Alom Aviation Limited two weeks to the end of his tenure.
Ndiomu was said to have paid the sum in full to Alom Aviation Limited in violation of the Procurement Act 2019, as amended, which stipulates a 30 percent mobilization fee for contracts.
It was not clear if the agency conducted an open competitive bidding for the contract as stipulated by the Procurement Act, but according to sources, the company was being promoted by some officials in the office of the interim administrator.
It was further learned that the Interim Administrator was persuaded to pay the full contract sum upfront because he may be removed from office soon and his tenure may not likely be extended following the high number of petitions against him and the worrisome allegations of impropriety leveled against his administration by stakeholders.
Some workers in the office, while describing the payment of the contract sum to Alom Aviation Limited, said it was odd for the Amnesty Office to flagrantly violate the law by making a 100 percent payment for a contract that is yet to commence, let alone completed.
Investigation also revealed that workers in the accounts department had been forced to take a non-disclosure oath with threats of dismissal should they reveal the illegal payment to the public.
Meanwhile, about 60 of the 139 beneficiaries of the training programme are said to be maintenance engineers whose training is said to be conducted in Lagos at the Leads Stream Aviation owned by one Mr. Roland. While the pilots are to be trained in France by Green Africa Airline and at Sim Aero in South Africa.
Though it was revealed that the Lagos training center was not yet ready, a staff of Alom Aviation Limited in Lagos who spoke on condition of anonymity disclosed that the firm has received 100% payment for the contract, adding that ''kickbacks had already been given to some officials in the Amnesty Office as agreed prior to the award of the contract."
It was further gathered that the office had informed the beneficiaries that the reason for the delay in deployment was because of the petitions written against Ndiomu.
Comments
comments