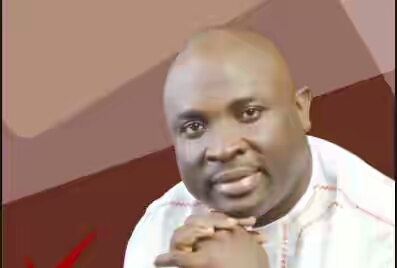 #NaijaLiveTv
………Accuses Only APC Lawmaker In Bayelsa, Goli Of Breeding Political Thugs
The group, Brass Patriotic Youth Movement (BPYM) in Bayelsa state has accused member representing Brass Constituency I, Hon. Sunny Goli, of allegedly recruiting youths for election violence and other negative vices in his community, thus making the community ungovernable.
The group said that ahead of the 2019 general elections, the lawmaker who is the only APC lawmaker in the state House of Assembly has began recruiting youths for next election by luring them with N10, 000 in the guise of bursary scholarship, even though most of the beneficiaries are not students of any higher institution.
The group however call on leadership of the State House of Assembly and National Assembly to call the Lawmaker to order, saying that Goli recent conduct was capable of disrupting the peace of the local government area.
A statement signed by its Chairman, Barr. Ebiegberi Believe and Secretary, Daniel Otonye, after their meeting in Yenagoa, urges both assemblies to ask the lawmaker, who is the only All Progressive Congress (APC) member in the house, to face his lawmaking business and stop inciting the youth against one another. .
The statement read in parts; "for how long should we continue to be living the life of working for a politician who will continue to give us little stipends during elections and disappear after election without any plans for our empowerment.
"What project has he done for us in his constituents, what state or national project has he attracted to this community, how many people from this community are benefitting from the multi-million naira contracts he gets from oil companies operating in our own environment?
"He takes millions of contracts from oil multinationals in our community, yet no human capacity development in the communities, it is time we reason outside the box and face reality and demand for our benefits from the Multinationals
"That his narcissistic and savagery style of leadership has made him to be timorous, that's why he is recruiting criminal elements in the name of APC volunteer for election purposes.
While calling on the both national and state assemblies to call him to order, the group said they are also petitioning the state police commissioner, the Inspector General of Police (IGP) and the federal government, over the threats pose by the APC lawmaker in the community.
They also advised the state APC to bring a better candidate in the next house of representative election, as the records of the lawmaker in the community can't win election.
Comments
comments