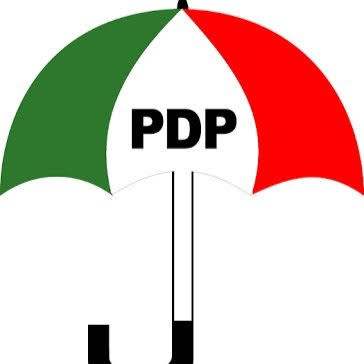 May 23, 2018
Press Statement
PDP Alerts ICC, UN Over Buhari's Boasts on Rights Violations
…Accuses President of Overheating the Polity
The Peoples Democratic Party (PDP) has called on the United Nations and the International Criminal Court (ICC) at The Hague, to take judicial note of the boast by President Muhammadu Buhari affirming and approving his violation of fundamental rights of Nigerians during his regime as military head of state.
The PDP is alarmed that President Buhari has been overheating the polity with inflammatory and anti-democratic comments, which have been promoting state involved violence, sectional bloodletting and resentment; exacerbated hatred, abuse of rights and brazen violation of our constitution and democratic order.
Nigerians were shocked when President Buhari, with relish, boasted that "when I was in uniform, younger and rather ruthless, I got from President downward, I locked them up in Kirikiri. I said, you're guilty except you prove yourself innocent".
Whereas our constitution and all tenets of democracy and justice across the world, hold all citizens innocent until proven guilty in court of competent jurisdiction, President Buhari promotes the otherwise and feels favourably disposed to acts that suspends our constitution and imposition of military diktat.
This particular hate speech by President Buhari has finally confirmed the underlining impetus behind the prevailing executive highhandedness, the trumped-up charges against the opposition, persecution of political opponents, flagrant disobedience to court orders, brazen harassment, arrests, molestations, illegal detention and extra-judicial execution of innocent Nigerians as already catalogued by the PDP and international bodies, including the United States Department of State.
These include the horrendous bloodletting and killings in various parts of our country, particularly in Adamawa, Benue, Taraba, Kogi, Plateau, Nasarawa, Borno, Zamfara, Yobe, Abia, Anambra, among others.
Furthermore, the world now know why appointees of President Buhari have continued to hold the institution of democracy, particularly the National Assembly and the courts, in utter disdain, in addition to the continuous harassment of federal legislators and intimidation of judicial officers.
Nigeria has not been more divided than it is today under President Buhari and unguarded comments, which have continued to overheat the polity and set citizens against one another.
The PDP therefore calls on the United Nations, the ICC, all lovers of democracy as well as all compatriots to join hands in condemning this trend that is now obviously threatening to truncate our hard-earned democracy and erode the freedom our people.
Finally, the PDP will continue to stand with the people and work for the unity, cohesion and protection of all Nigerians irrespective of creed, ethnicity and political affiliations.
Signed:
Kola Ologbondiyan
National Publicity Secretary
Comments
comments