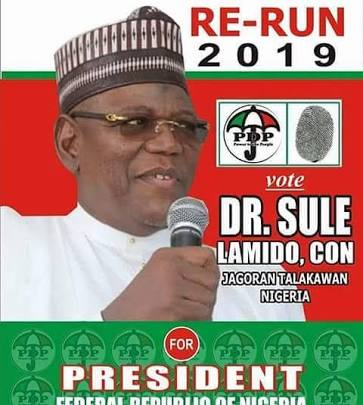 #NaijaLiveTv
Meanwhile, former National Secretary of the defunct Social Democratic Party (SDP), the platform that produced late Chief Abiola as winner of the June 1993 presidential contest, Alhaji Sule Lamido, has cautioned against making political capital out of the June 12 struggle.
This is even as he said the Yoruba race is a unique one that cannot be easily bought over, "with a pot of porridge," insisting that there was nothing anyone could do to placate the Yoruba race politically, when the issues centre on the late Chief Abiola and former president, Olusegun Obasanjo.
Speaking in an interview with Daily Sun, Lamido, a former Foreign Affairs minister, described June 12 as a story of high power play, treachery and political civil war.
"Let me however add that, if the government declares him winner of the election, they should pay him all his entitlements, including the N45 billion debts which they owe him. They said the reason they annulled the election was because of the huge debts they owed him,"Lamido said.
Comments
comments