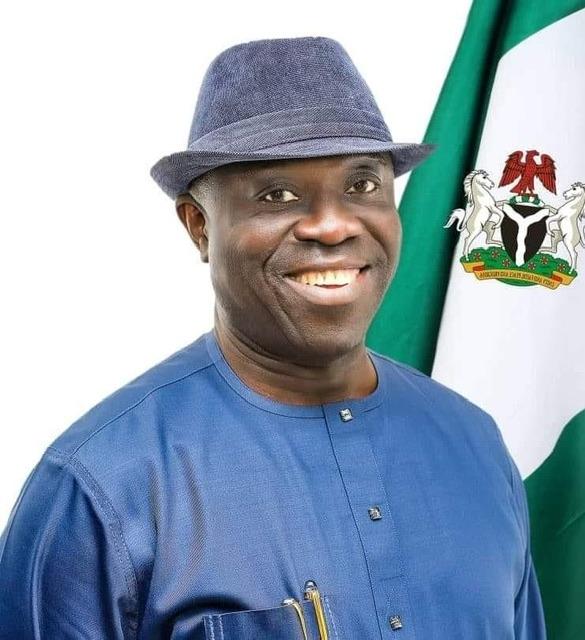 The Office of the Presidential Amnesty Programme (PAP) has maintained that despite episodes of misinformation and negative being "sponsored" in the media, its Principal, Major General Barry Ndiomu (rtd), has sanitized the Programme, and has urged members of the public to ignore the claims of "mischief makers"
In a statement issued on Monday in Abuja, Freston Akpor, S.A. Media to the PAP Interim Administrator, affirmed that Ndiomu who assumed office on September 19 last year, "inheriting several liabilities ranging from unpaid scholarship awards, uncompleted vocational training centers, non-formal education programmes and a huge financial burden to contend with among other challenges", has sanitized the operations of the PAP.
He cautioned those "faceless" individuals spreading misinformation across the media space with "an obvious intent to whip up negative public opinion against the leadership of the Programme" to refrain from such, adding that the media in Nigeria has evolved, and are considered critical tools to announce the efforts of the PAP in changing the socio-economic narrative of the Niger Delta region.
He explained that since Ndiomu came on board, he has strategically cleared all inherited debts through tactical financial models, some of the debts which included those that were owed to critical contractors and agencies, as well as scholarship debts.
"The PAP which has been watching with strong indignation the unsubstantiated statements attributed to some mischief makers hiding under pseudonyms, would have ordinarily not joined issues with faceless persons as such an exercise would only elevate the enterprise of those bad hats.
"However, the PAP needs to put the records straight to prevent stakeholders and the public from being exposed to and consuming the toxic narrative in the media space," he said.
On strategic steps taken by General Ndiomu to reform the PAP, he said: "For instance, instead of cancelling the inconclusive scholarship awarded by his predecessor and initiating a fresh one as most persons would have done, General Ndiomu rather sanitized and adopted the process with payment of all fees of one thousand, seven hundred (1700) PAP students spread across tertiary institutions of learning across the country and an additional fifty-five (55) delegates going into their first year in various universities in different countries.
"This is in addition to one thousand three hundred (1300) students already deployed to various tertiary institutions within Nigeria and overseas in the previous year bringing the total number of students to three thousand (3000) whose scholarships covering tuition and In-Training-Allowance (ITA) have been paid in full by the administration of General Ndiomu for the 2022/2023 academic session".
Akpor declared as "mischievous, uncharitable and ungodly", insinuations that the current dispensation is yet to deploy delegates under the scholarship programme. He also reiterated efforts by the PAP to launch the Formal Education Trust Fund to boost the formal education scheme of the PAP.
Comments
comments