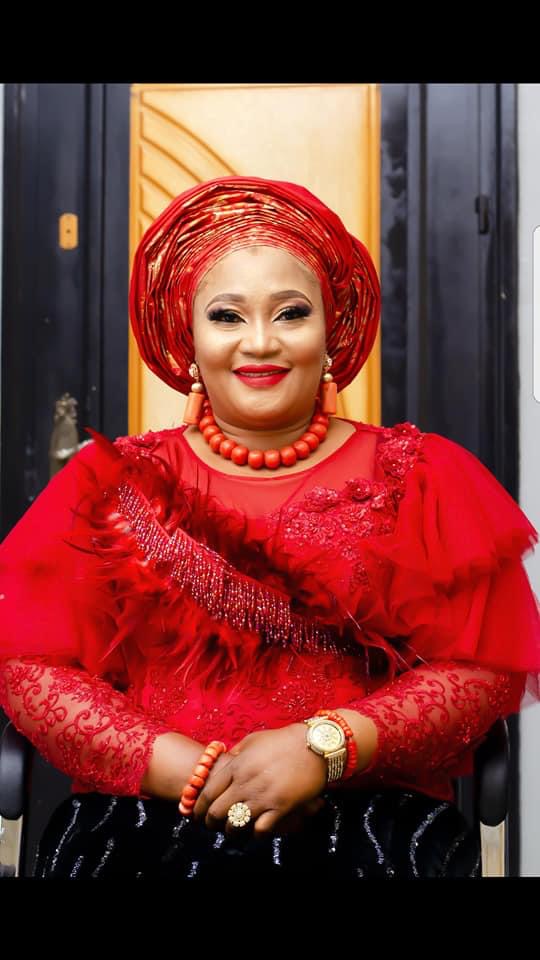 Meet the Ijaw most celebrated Heroine: High Chief (Dr) Mrs Aleruchi Nice Toboulayefa Alamieyeseagha
READ MORE… https://www.naijalivetv.com/meet-the-ijaw-most-celebrated-heroine-high-chief-dr-mrs-aleruchi-nice-toboulayefa-alamieyeseagha/
History will forever be kind to the most beautiful High Chief ( Dr) Aleruchi Nice Toboulayefa Alamieyeseigha for her noble and charitable deeds to humanity. She is no doubt a shining light of God to the present generation.
Born September 11th 1981, she attended Airport Nursery, and Stepping Stone Primary School, Orominike, all in Port Harcourt Rivers State.
She is a graduate of Computer Science from the popular Rivers State University of Science and Technology.
As a woman widely known for her global philanthropic contributions, she is the Founder of the most celebrated (NGOs) Nice Esther For All Foundation (NEFAF) and Nice Esther Alamieyeseigha Rescue Initiative (NEARI).
Interestingly, over the decades, these NGOS have been responsible in the noble task of catering for the well being of the Widows, Aged, Orphans and the Physically Challenged in our Society. The NGO began operation on July 18th 2002, and has affected more lives than anyone could imagine.
Because of her godly character, she is described by many as the MOTHER TERESA OF OUR TIME. Mrs (Dr) Nice Alamieyeseagha equally imbibes the philosophy of her role model, Mother Teresa, that says " If we have no peace, it is because we have forgotten that we belong to each other".
Over the years, apart from being a philanthropist of the highest order, she had displayed other wonderful qualities as a mother. She is indeed a woman of many parts rolled into one, and for such, she had been seen as a technocrate who manages her staffs to the best of service delivery.
But not just that, she had shown to her generation that she could make a fine politician by mobilizing her constituencies of women fold to victory for whose leader her heart could go for.
A typical example was the support she gave out to her political mentor His Excellency, Chief (Barr) Ezenwo Nyeson Wike/Her Excellency, (Dr) Mrs Banigo Harry, to become Governor and Deputy Governor of Rivers State. It was an election she Dr Nice Alamieyeseigha practically used her NGO without meeting any sponsor, and mobilized women of the State across the 23 LGAs which paid off as Governor Wike became victorious in the polls in 2015.
Apart from being a great woman of the Ijaw Nation who is happily married to Eng. Godknows Salo Alamieyeseigha, a younger brother to the first civilian Governor of Bayelsa State, she has equally contributed immensely to the socio cultural development of her parental Ikwere Ethnic Nationality. In order to raise a standard among women in the Ikwere Nationality, High Chief (Dr) Aleruchi Nice Alamieyeseagha formed the group called "Ele-Nwere-Nzi".
The NGO was also involved in building houses for the widows in Rivers and Abia States; home for the elderly and those displayed by flood, fire, and other natural causes.
She has, through her NGOs, recorded tremendous successes in various partnerships with renown political leaders like:
*Former President (Dr.) Goodluck Ebele Jonathan,
*Minister of the Niger Delta Affairs, Hon (Sen) Godswill Akpabio;
Nigerian Army Officers Wives Association(NAOWA) through The General Officer Commanding (GOC) Of the 6th Division
Nigerian Army Barracks, Port Harcourt Rivers State;
*Niger Delta Development Commission (NDDC)
167 Aba Road Port Harcourt Rivers State;
*Better Life for the African Rural Women Foundation founded by Her Excellency Hajia Maryam Babangida of Blessed memory but now Championed by her daughter Her Excellency Hajia Aisha Babangida, former Zamfara First Lady;
*(Dr) Dame Patience Jonathan; etc.
Paradoxically, these are heroic feats of a woman in a world that claims to be a Man's World, where women tend to play as weaker vessels and most times being criticized as insufficient feminine.
But thank God few women like High Chief (Dr) Mrs Aleruchi Nice Toboulayefa Alamieyeseagha could change the narrative and write her name in gold__
Cc: Peter Prekings Cencia Precious Madume
Comments
comments