#NaijaLiveTv
What was first misunderstood as a deliberate shooting at the APC Secretariat on Ajilosun area of Ado Ekiti on Friday turned out to be an alleged mishandling of firearms by a yet-to-be identified mobile policeman, who was said to be "over protecting" some VIPs shortly after the end of the rally.
Journalists had hardly left the rally venue when sporadic gun fire were heard, leading to many scampering for safety in different directions.
The gunshots strayed in all directions, mostly towards the ground. In the process, one of the APC aspirants, Opeyemi Michael Bamidele (MOB) was hit in his arm, while one yet to be identified person was also hit.
It was further gathered that the mobile policeman who allegedly mishandled his gun was protecting some of VIPs who were almost mobbed by a crowd demanding money from them.
An eyewitness said: "The mobile policeman, in his effort to protect the VIPs, was using his gun to push away the crowd; some members of the crowd got annoyed and dragged the gun with him. It was then he shot sporadically in the air, to scare them away."
Another eye witness said: "The mobile policeman in question who allegedly mishandled his gun was mobbed by angry party members who eventually disarmed him. He was said to have been behaving funny earlier in the day, leading to some of his colleagues urging him to surrender his weapon. Some had even alleged that he was probably drunk."
Meanwhile, the yet to be identified mobile policeman was terribly beaten by the angry, and is feared dead.
More pictures of ekiti shooting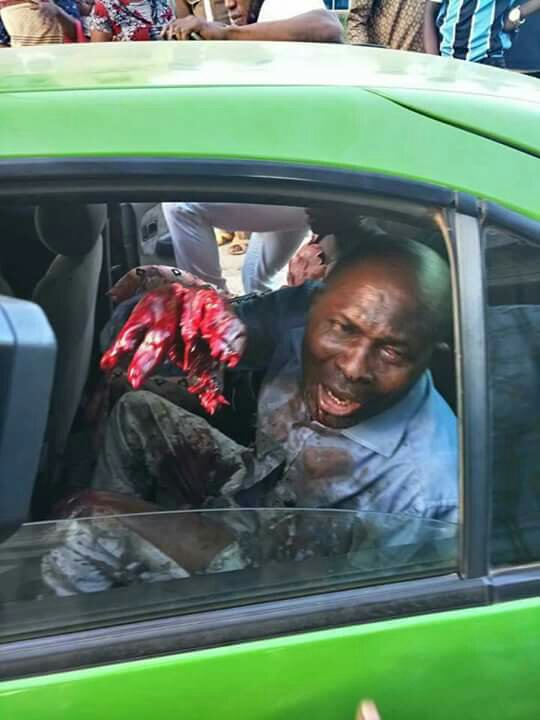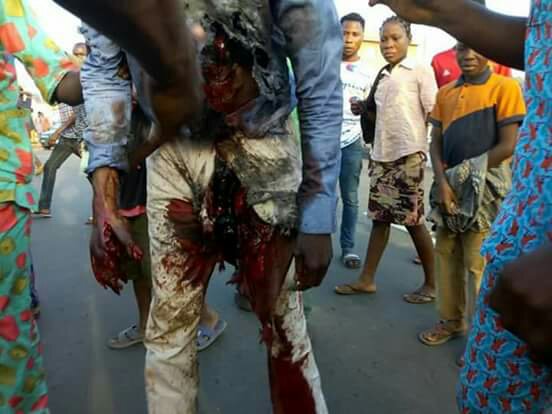 Comments
comments