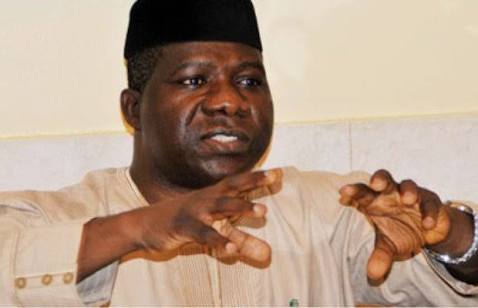 #NaijaLiveTv
The Kolapo Olusola Campaign Organisation (KOCO), the campaign organization of the Ekiti State Deputy Governor and Peoples Democratic Party (PDP) governorship candidate, Prof Kolapo Olusola has described as height of wickedness, the use of Hon. Michael Opeyemi Bamidele (MOB) to issue press statements in support of All Progressives Congress (APC) governorship candidate, Dr. Kayode Fayemi, saying; "What sane minds should be doing now is to pray for the restoration of his (MOB) health.
The campaign organisation said it was wickedness promoted to the peak for Fayemi to have appointed Hon. Bamidele, who is still receiving treatment abroad as Director General of his campaign.
In a statement on Sunday, Director of Media and Publicity of KOCO, Lere Olayinka, who said at no time did the Governor Ayodele Fayose's government take any loan to execute capital projects, explained that the only N10 billion grant was received from the Federal Government from the Excess Crude Account to execute capital projects.
He said; "How can anyone by happy using the name of Hon. Bamidele to issue press statements at this time? Someone whose late father ought to have been buried last weekend and the burial was postponed because of the injuries he sustained from gunshots fired by one of the several policemen Fayemi and the Ondo State Governor, Rotimi Akeredolu invaded Ekiti State with on Friday, June 1, 2018? That is callous!
"As for us, we won't dignify any statement purportedly from Hon. Bamidele with any response because people don't issue press statements or function as Director General of a campaign organization from hospital bed.
"Rather, we can only join his genuine lovers to pray that he recovers more quickly."
Comments
comments