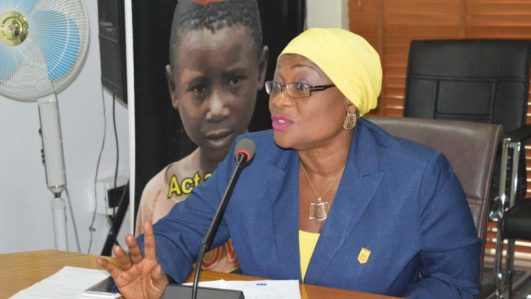 #NaijaLiveTv
……Anambra govt hands over suspects to DSS for funds diversion.
……Groups launch anti-graft project in Kano.
A Federal High Court in Sokoto has affirmed that the Independent Corrupt Practices and Other Related Offences Commission (ICPC) and the Economic and Financial Crimes Commission (EFCC) could investigate and prosecute persons or authorities over corruption allegations anywhere in the country.
A statement yesterday in Abuja by ICPC's spokesperson, Rasheedat Okoduwa, confirmed that Justice S. K. Idris, who gave the ruling in a suit filed by the Sokoto State government seeking to restrict the ICPC and EFCC from prosecuting any state government official on allegations of graft, dismissed the claim.She noted that the two agencies had been empowered by an Act of Parliament to perform their duties of fighting corruption nationwide.
The ICPC further disclosed that the Sokoto State government had approached the court through its Attorney General, Suleiman Usman, asking for an injunction to stop ICPC and EFCC from carrying out any anti-corruption duties on any official or government department on any matter over which the state House of Assembly could legislate.
The suit specifically sought to restrict the agencies from investigating the state's finances between 2008 and 2015 on the grounds that the period were covered by the appropriation act of the state House of Assembly.In a related development, the Anambra State government has handed over five suspects who were arrested in Ogbaru Market for alleged diversion of government funds with fake receipts to the Department State Services (DSS).
Commissioner for Trade, Commerce, Market and Wealth Creation, Christian Madubuko, who disclosed this, said they were arrested during an inspection tour of the market.
While narrating how the culprits including market leaders were tracked down, he explained that they were siphoning government funds into their personal pockets through issuance of counterfeit receipts to traders.
Meanwhile, concerned over increasing cases of corruption in the country, a coalition of non-governmental organisations yesterday launched a media campaign against graft in Kano.The project is targeted at Strengthening Citizen's Resistance Against Prevalence of Corruption (SCRAP-C) in the country.Powered by Action Aid Nigeria, Centre for Communication and Social Impact and Centre for Democratic Development, the initiative is being funded by United States Agency for International Development (USAID).
Speaking at the launch in Kano, the SCRAP-C project manager, Nerton Otsemaye, said the anti-graft campaigns running in Kano, Kaduna, Lagos, Akwa-Ibon, Enugu and Borno states, focus on changing citizens' attitude on the acceptability of corrupt persons in the society.
Comments
comments