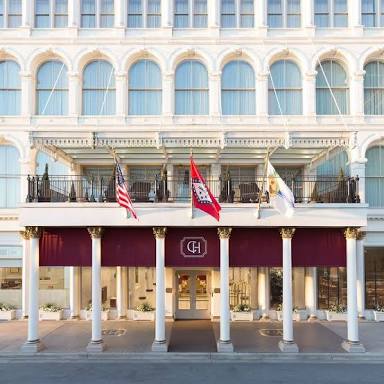 #NaijaLiveTv
………Set to raise capital, declares 5 kobo dividend for shareholders.
Capital Hotels Plc, owners of Sheraton Abuja Hotel and Towers yesterday declared a dividend of 5 kobo to its shareholders.Addressing the shareholders at its 37th annual general meeting (AGM) in Abuja, Chairman, Anthony I. Idigbe (SAN), announced that at the close of transaction for the period under review ending December 31, 2017, the company's turnover marginally grew by 4.6 per cent compared to the preceding year during which it realised N 5.622 billion, up from N 5.372 billion in 2016.
Idigbe, who briefed shareholders on the Board's repositioning and upgrade plans for the hotel, reported that renovation of the first tranche of 97 rooms of the 500-room facility has begun, a move he said would make it a hospitality destination in Abuja and its environs.He said about N1 billion has already been invested in the project with additional capital needed for its completion and sought the shareholders' approval to raise fresh capital for the upgrade of the facility.
"The first phase of the renovation involving 97 rooms in the first towers is in progress and is expected to be completed in the first half of 2019. The renovation is being funded from internally generated revenue to enhance the hotel's outlook and give a memorable experience to its stakeholders and guests.
"We hope to come back to the shareholders at some point in the future for support in funding the next phase of renovation. Despite ongoing upgrading of a portion from internally generation revenue, we are pleased to recommend for your approval a dividend of 5 kobo to eligible shareholders whose names appear in the register of members at the date of the close of register," he said.
Idigbe added that payment of the dividends would be made today.While appreciating Marriot International, operators of the hotel, he added that despite the tough economic terrain, the Hotel still delivers improved growth in revenues, operating results, as well as improve its asset base.
Comments
comments