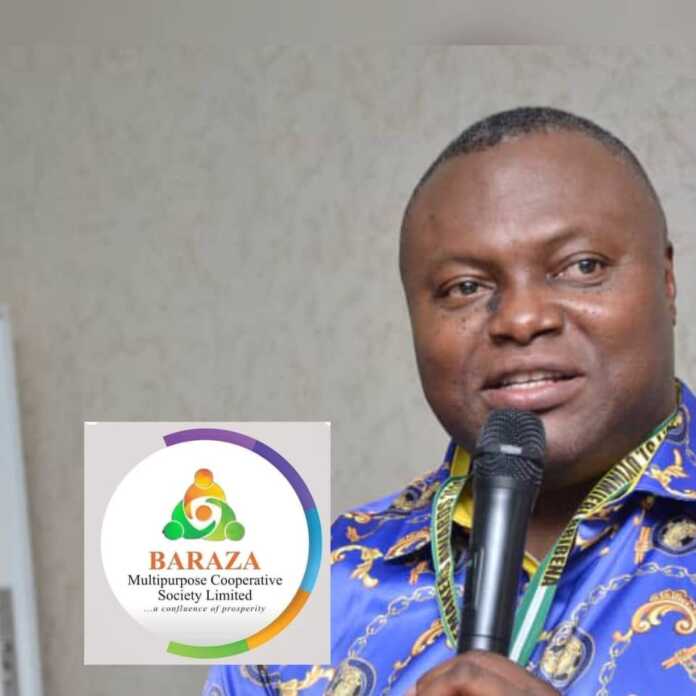 The Chief Executive Officer of Baraza Multipurpose Cooperative Society, Miebi Bribena at the weekend said there is a desperate attempt to bring him down by all means ahead of Monday's resumption.
He said some people are shocked that he has kept to his words that the resumption date was sacrosanct and have therefore launched a serious smear campaign against him with the aim of distracting him.
Bribena stated this at his last pre- resumption media briefing which he also used to again highlight the new pattern of payment and other critical reforms that the cooperative may likely embark on.
His words: "Today marks the 13th edition of our weekly roadmap to recovery update since the commencement of the 90 days pause period which is aimed at purging our payment portal of fraudulent transactions and healing the system.
"I'm aware of the series of attempt to rubbish my name. Some people feel that I am getting too influential so they want to cut me down. They are not happy that we're bouncing back.
"Any cooperative that have issues in the state, they refer to me that I reported them to CBN and SEC. CBN and SEC does not regulate cooperatives. So, why will I go and report them, for what purpose and to what end?
"Some people as part of the hate campaign against me, said I went to Oba to attend the burial of Obi Cuban's mother and that I was sighted spraying money. All of these things are lies said to get at me".
He appealed to members threatening to attack the branches and staff of the cooperative across the country, saying such action will not produce any money for them but put Baraza in another setback.
Bribena acknowledged the untold hardship members had gone through in the last three months and thanked them for their patience during the pause period, adding that management deeply regrets the inconveniences but that it wasn't deliberate.
He disclosed that salaries of his staff were also suspended to show that the management wasn't insensitive to the plight of members of the cooperative, assuring that upon resumption, nobody will be denied what is due to them.
For the new payment system that has been introduced and the proposed reforms, the Baraza Boss advised members not to panic if they don't receive any money on the 19th.
"We are commencing with the payment of surpluses on the 19th followed by backlog on the 31st. It is like a test run. We want to see what happens. Whether there will be reversals or double payments or whether the system itself was actually corrupted. We want to test the integrity of the system before we pump in funds.
"Like I said before, we will be paying only twice in a month but for July we may do more than that. No payment will be made on weekends or public holidays. Everyday of July there will be payment. Only files audited will be paid. We are not deliberately slowing down the audit. It is a painstaking effort that the auditors are doing and so they are being careful.
"When we resume, there will be meeting to review, discuss and agree on certain things including the percentage for members. Also, there has to be an attestation that the money you're bringing to contribute is not a proceed from crime, that it is not also borrowed funds. That is for new contributions..
"So, there will be a lot of restructuring which will be done and ratified in a general meeting because I can't take such critical decision alone", he stated.
Comments
comments