….Izon race do not reward failure.
…Its time to stand up and be counted by saying NO to Political failure

Note that Bayelsa State is at the verge of Senatorial bye elections at the West and Central Senatorial districts with the former governor, Henry Sariake Dickson (HSD) on the race as flag bearer of the People's Democratic Party (PDP) which calls for concerns.
We are yet to loss the memory of how former president, Goodluck Ebele Jonathan (GEJ) during HSD election Campaign in 2011 at the Sampson Siasia stadium told Bayelsans the measurement instrument for the PDP administration under Gov. Dickson is the completion of the Tower Hotel as it has turned a monument of disgrace.

Dickson after taking over power against the wish of the people budgeted over 1 billion naira within his stay in office and used the Tower project as cord to syphon Bayelsa Resources without adding any real value to the project.
it was revealed how HSD used over 300 million naira to fence a Tower hotel without a grain of structural impact; yet to be completed after 8yrs of overseen a rubost anual state budget.
WATCH FULL DOCUMENTARY HERE…………

Another testament of financial recklessness by former governor HSD is the heartless neglect of Former President Jonathan and his kinsmen, even as they continued to cry, and lament in silence for making a costly mistake by entrusting Bayelsa Leadership and Development process into the hands of a man with the creed of political bigotry, masquerade and leopard: a leadership belief or colors he can never change.
Records obtained from the Federal Account and Allocation Commission FAAC, on Bayelsa statutory income in the last eight years from 2012-2020 received over 1.5trilion, with nothing to show for it. Little wonder the Federal Government declared Bayelsa State as bankrupt, barely six months after his stay in office.

To further broaden our thinking on the pains of resource misuse by the former governor, let's attempt a sectoral appraisal of the developmental Index of HSD under the following subheadings: (i) Infrastructure (ii) Basic Amenities (iii) Public service reforms (iv) Economy, Agriculture, etc.
I: INFRASTRUCTURE: It's important to understand that infrastructure Development involves investment efforts at building basic public goods such as roads, housing, health facilities, power/electricity, information technology etc.

For 8yrs now, Bayelsa State government under HSD did not Initiate and complete a single virgin road. Most of the internal roads in the Yenagoa metropolis are in deplorable conditions. Despite claims of about 30bn expenditure on Isaac-Boro express way dualization; 1bn Ogbia infrastructure investment funds etc: there is apparently little or no improvement on roads network within and outside the state capital. See the collapsed Elebele Bridge, the forcefully commissioned express way, Opolo_AIT road, the abandoned west and Central Senatorial districts roads network, just to mention a few. 70% of internal road networks are bad.. PDP un passable, Capt Ayeni deplorable, samphino a death trap, Erepa road seeking for justice to mention but a few. No virgin internal roads was initiated and completed from GRA GRA otiotio, to the road opposite Baybrige, airforce road, kpansia market road, opposite prosco non is useable and all abandoned. Even the dualization of AIT road were HSD is resident is abandoned, he completed just a lane and probably left the other section for train such greed n wickedness cant represents us.

The 'Emperor' closed his eyes all these years at the Ogbia road project even as it's a major link that connects Yenagoa-Ogbia-Nembe and Brass LGAs just as the road during raining season is almost impassable. What about the Igbogene link road project, abandoned and uncompleted.

On housing development, HSD inherited a rubost housing investment scheme such as Okaka Housing Estate, New commissioners quarters, New assemblies quarters etc from his predecessors without replicating anyone in 8yrs except a substandard, uncomplited but fraudulently commissioned Judges quarters at Opolo. We heard of the Anyama housing project and drawings of the low-cost housing project in Azikoro which were all commissioned in hypocrisy; dragging governance and Political Leadership to the bearest hebs.

On Health Sector, the introduction of the Bayelsa Health Insurance Scheme BHIS Afforded another opportunity to forcefully reallocate the workers hard earned resources in the name of a new policy, as comparable only to a military regime, only to see Dickson smile home with millions of naira monthly from the scheme with the aid of his personal physician appointed to head the Operations and balancing the tracks, it is on record that no new hospital was built by HSD. He only upgraded the Government house clinic and inaugurated the diagnostic centre with the help of some foreign partners that has since left the facility moribund. We cannot be deceived twice.

On transportation, about 1.9 billion Naira was supposedly used to purchase vehicles to aid the sector without any transport policy or impact as the restoration cabs disappeared with no trace until today. They must have been diverted to associates and security aides for market chauffeurs allowing the state to be Keke Haven in the whole federation. Sad!

DECLAIMER: The Materials used for the porpoise of this documentary belongs to "Bayelsa West Voice". No Part of this documentary belongs to NAIJA LIVE TV.
To Advertise or Publish a Story on NaijaLiveTv:
Kindly contact us @ [email protected]
Call or Whatsapp: 07035262029, 07016666694, 08129340000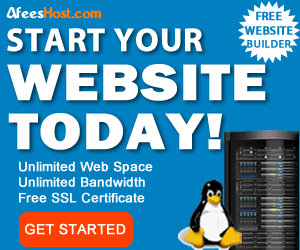 Comments
comments