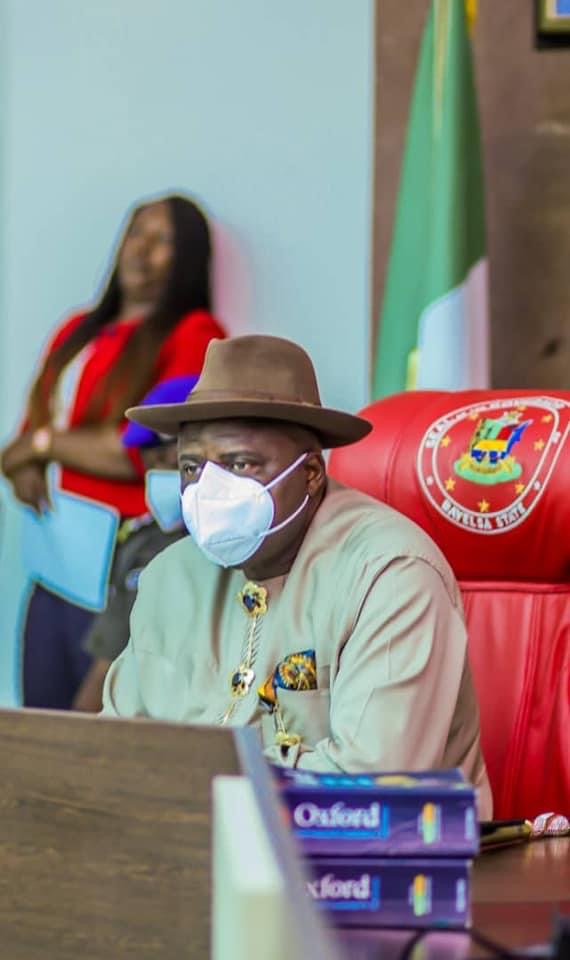 The Governor of Bayelsa State, Sen. Douye Diri has threatened to sack any political appointee who is involve in early political activities in the State ahead of the National Assembly elections.
Sen. Douye Diri Stated this While speaking at the 43rd Executive Council meeting in Government House, Yenagoa.
In his words;
"I like to caution and admonish all political appointees that have started heating up the political temperature of the state, particularly in Bayelsa West Senatorial District.
"I find it very difficult to believe that appointees in this government have started with open politicking without the approval of this Government. Appointees have started issuing communiques, signing and rocking the media and political space"
"At this time that we are trying to stamp our feet to meet our campaign promises and to deliver the dividends of democracy to our people, our own appointees are involved in open politicking. I hereby caution and admonish all those involved to immediately withdraw from those activities"
"If you will like to continue with this administration, then you should listen to the music of this administration. We are not prepared to start politicking from this year but deliver governance."
"Henceforth, any of our appointee involved in it should honourably resign. Of course, if you don't resign and it comes to our knowledge, you will certainly be sacked."
Comments
comments