Ahead of the Bayelsa West Senatorial By-election, A political pressure group (Bayelsa West voice) has outlined one hundreds and one reason why former Governor Dickson is not electable
This was contained in a release by the Bayelsa West voice in Yenagoa.
Bellow is the full list of One Hundreds and one reasons why Former Governor Seriake Dickson is not electable after mismanaging Bayelsa resources for the past eight years in office as governor. See list as outlined by Bayelsa West Voice
He is inconsistent and speaks with both sides of his mouth, as he obtained intent declaration form for Senate in 2007 after Senators Diffa and J.K Brambaifa from Salga had served two consecutive tenures.
The infamous policy of transparency briefing – a hoax to hoodwink and cajole gullible Bayelsans.
Denied Bayelsa State billions of naira, e.g., World Bank grants, while his counterparts in other places like Kaduna State had over nine billion naira as grant.
Destroyed the practice of zoning in Bayelsa West Senatorial District, as he voraciously occupied all the juicy offices meant for the two LGAs, relegating the people of Ekeremor LGA to the level of second class citizens and slaves.
State of emergency on education – a lip service. The education sector is in complete comatose and bleeding to death.
No portable drinking water for eight years.
Utter disrespect for the elderly and senior citizens of Bayelsa State, e.g., described some as expended force or not productive, beat up pensioneers, while protesting legitimately for payment of their gratuities and pension allowances.
Advocate of core and non-core Izon dichotomy, as a political propaganda to advance his inordinate ambitions.
Factionalized and polarized IYC.
Criminalized, demonized and frequently engaged in name-dropping and cast aspersions on Bayelsans, e.g., Senator Heineken Lokpobiri and Chief Timipre Sylva, former governor of Bayelsa State were always victims of such malicious character assassinations.
Unable to install gas turbine, oil mill plants, etc, procured by previous administrations.
Five hundred fish pond/farm estate yet to be harvested after eight years plus, despite show-casing them to OBJ and other prominent Nigerians as well as in some media programmes, like the Restoration series in AIT.
Sacked elected INC officers whose tenures were yet to expire.
Sacked elected LGA officers whose tenures were yet to expire.
Lacks the spirit of continuity as all government policies and programmes undertaken by previous administrations were jettisoned.
Blackmailing – an attribute of his reign, eg. Blackmailed FG over non-approval of the uncompleted Bayelsa State Airport that is without a perimeter fence.
Imposition of multiple taxation on the citizenry that induced untold hardship.
Flagrant abuse of work ethics and incessant deduction of workers salaries unjustly without recourse to workers welfare and attendant motivation.
Planned and attempted to sell Bayelsa State oil company.
No single housing unit throughout his administration in the state despite its importance to mankind. For instance, the Twin River Estate received no attention and support till date.
Unable to achieve 45km of road construction in eight years.
No attempt at industrialization, the few existing ones became moribund, eg. Bayelsa State Plastic company, etc.
Destroyed existing water reticulation or water pipes in the name of road expansion.
Poor industrial relations, especially, the poor management of industrial brouhaha in NDU that culminated in the death of several protesting Bayelsans.
University of Africa, whose ownership is claimed to be public/private partnership is still shrouded in secrecy as the private partners are unknown to Bayelsans.
Unnecessary hike in tuition fees that led to many school dropouts, particularly, from NDU.
No bursary payment for students in tertiary institutions and the outright suspension of all welfare programmes undertaken by past administrations.
Delay in salary payment, exacerbated by the payment of half salaries.
Propagate impunity and lawlessness; advised former Chief Justice of Nigeria to disregard court summons.
Under his reign, Federal high court was overrun by thugs directed by him to underscore his unbridled crave for power.
Denied workers of promotion for eight years and refused to pay increments and implement promotions as at when due.
Double standards in governance, with regard to resorting to varying interpretations of events leading to electoral violence. A case in point is the varying interpretations offered to trivialize the gruesome murder of Ebikoro in Tungbabiri on 2nd February, 2019 by his thugs.
Outrageous cost of Bayelsa State Airport, resulting to being the most expensive in Nigeria, yet non-functional till date.
Engaged the services of Nigerian Air Force to become mouthpiece on Airport functionality.
Abused power as he assumed the role of mouthpiece to Nigerian Navy over the death of a rating, occasioned by sea pirate attack. Hence, became Governor without boarders, all in a bid to apply his usual trade of blackmail, in order to cast aspersions on the integrity of prominent APC members. However, the Nigerian Navy cleared the air.
Gas turbine attempted to grow wings overnight but cut short by positive spirited Bayelsans. Sadly, the culprits are yet to be apprehended and investigated.
Paid lip-service to issues of security and peace, as all the deadly attacks launched against legitimate protesters have not been investigated.
Darkness for eight years, including the state capital, Yenagoa – indicating clearly administrative ineptitude and inertia.
BDIC, a condict pipe to drain our commonwealth. In Bayelsa State, there are no offices for this outfit, but were established in London and South Africa to ease laundering.
Imposition of candidates in elections against popular choices and engaged in the practice of EKEMOR PA, EKEREFE AND GIRL-FRIEND DEMOCRACY.
He is deceitful, promised to change Bayelsa State to Dubai of Africa.
Unnecessarily encouraged CAPITAL FLIGHT through the award of contract for the survey of Agge Seaport to Nigerian Navy, whereas seasoned surveyors of Bayelsa State origin are abound.
Bayelsa State Transport Company ran aground.
Non availability of a single copy of the state Appropriation Act (Annual Budget) for eight years.
Claimed projects not executed by his government, eg. Yenagoa-Ogbia-Nembe Road, eight Model Schools. WHEREAS they were undertaken by NDDC/SHELL SPC AND AITEO respectively.
Sagbama-Ekeremor Road substantially constructed by NDDC, including the major Bulu Orua bridge has been erroneously claimed by his government as part of their achievement. The part he constructed from Toru Orua is full of story! Story!! Story!!! It is gradually washed away by annual flooding.
Bayelsa State polytechnic in Aleibiri has been reduced to a glorified primary school and moonlight tale.
Maladministration of Local Government Areas under his watch as Governor of Bayelsa State.
He is vindictive, eg. relocation of Isaac Boro College of Education from Brass to Sagbama and refused to develop the Maritime Academy he promised the people of Nembe. Dickson personifies discrimination.
Mr. intelligent and know-it-all. The all-knowing Leviathan
Architect of insecurity, e.g. King A.J. Turner, Barrister George Turner, Mrs. Maria Ebikake, Hon. Ofoni D. Williams, and a host of others cried out of threat to lives.
Misrule, mismanagement of our common wealth (1.9 trillion).
Unjustifiable indebtedness of Bayelsa State to the tune of over N153 billion.
Refusal to make available financial status on the state request before the Supreme Court judgment that nullified the election of Chief David Lyon.
Misplacement of first class products; rather than encourage and award them scholarship to read to PhD level. But decide to imprison these bright brains in the civil service.
Encouraged non participatory democracy and planted anti-democracy norms and values, growing dictatorial.
Nonpayment of allowances to political appointees.
Intolerance of opposing views within and outside political party, resulting to threat to life, as noted earlier.
Bayelsa State yet to benefit from the medical tourism, from the so-called improvement said to be recorded in the medical sector.
Champions name dropping ceremonies, e.g. Prof. Wole Soyinka, Prof. J.P. Clark, Obj. etc. at the end. Impartation near zero, e.g. Izon Academy, 500 fish farm.
Commissioning of uncompleted projects, e.g. Gen. Sani Abacha Road. However, resisted by Sagbama Community in an attempt to commission Sagbama General Hospital that is not completed which is proned to flooding annually.
Expressing greed with a view to contesting for the office of Senate. (Former Commissioner, Member, House of Representatives, Governor – 14years in Government.
He had failed woefully as Governor for eight years, unable to perform when the knife and yam was in his hands. It is not the Senate that he will perform and deliver – Sagabama and Ekeremor from darkness.
Introduction of subvention policy in all higher institutions of learning which resulted in the total destruction of the education system in Bayelsa State.
Encouragement of nepotism and attendant mediocrity through appointment of girl friends and relatives to man strategic offices.
Utter disregard for bureaucratic norms and ethics through the appointment of his elder brother ( a serving headmaster) as Permanent Secretary.
Abuse of due process by influencing accelerated promotion for his wife in NDU as a lecturer, who has not taught any class since employment.
Refused to continue the award and payment of scholarship to deserving citizens of Bayelsa State.
Refused to respect the feelings of the people of Ekeremor Local Government Area as he solely took up all the appointments meant for the two LGAs.
Responsible for the inconclusive elections that polarized INC.
Utter disdain for the people of Ekeremor LGA as he deliberately impoverished them.
Total disregard for his mentor, Former President Goodluck Jonathan.
Possesses Malevolent and divisive tendencies, examplied in his appointment as the Chairman of PDP Reconciliation Committee.
A thorn and a cog in the wheel of progress of PDP.
Core Ijaw mantra to advance his greediness and piggishness.
Openly encouraged god-fatherism in the state as he influenced the appointment of over two/thirds (2/3) of the newly inaugurated State Exco.
Inflates contract values; the expansion work at the Isaac Boro Expressway is a case in point.
Over-bearing influence on the present Bayelsa State government in terms of kick-backs and unnecessary deductions.
Lacks careful planning in the area of development while serving as governor.
Lacks knowledge of sound economic principles and models that promote competitiveness and creativity.
Encouraged crime and criminality in the state through obnoxious and draconian policies while in power.
Openly encouraged corruption in the state by creating a personal estate in the government. There will be no meaningful development in the state unless he is delinked from the state apparatus.
Morally bankrupt as he establishes coital relationships with married women who are politicians.
Overtly promoted polarization in the State like the core Ijaw and non core Ijaw dichotomy.
Appointment into juicy offices depends on such coital relationships.
Overtly advances sectional interest, exampled by the appointment of permanent secretaries in his government.
Incessant cases of downsizing the work force thereby inflicting excruciating pains on Bayelsans.
Engaged in endless verification efforts that resulted in several deaths, occasioned by accidents and cases of exhaustion on the part of pensioners.
Fictitious and frivolous claims of developments such as the Sagbama-Ekeremor Road that was constructed by NDDC.
Uses baseless propaganda to convince gullible Bayelsans.
Encouraged inter-communal rivalry by projecting the interests of some communities at the detriment of others.
Exponential increase in tuition fees in all schools.
Abruptly ended the practice of quick-win jobs targeted at empowering Bayelsans
Astronomical rise in general cost of living occasioned by lack of innovative ideas in running the local economy.
Refused to heed useful advice to ensure quantum leap in the quality of life of Bayelsans.
Refused to provide official cars for his state executive council members, as a deliberate policy measure to fulfill his promise of checking/curtailing empowerment.
Promoted insecurity, which culminated in the assassination of prominent Bayelsans, such as, Late Ayakeme Massa, Simeon Akpane, Former PDP Chairman, Hobobo, Former Deputy Clark of the Bayelsa State House of Assembly, Mr. Nimine, etc.
Frosty and strain relationship with government of neigbouring states.
Fraudulent management of London-Paris Club refunds to the State, which amounted to over One Hundred Billion Naira.
Desecrated the temple of justice by leading a team of hooligans to mal-handle a federal high court judge, presiding over the case between Sens. Heineken Lokpobiri and Foster Ogola in Yenagoa.
Appointment of retired civil servants as permanent secretaries.
To Advertise or Publish a Story on NaijaLiveTv:
Kindly contact us @ [email protected]
Call or Whatsapp: 07035262029, 07016666694, 08129340000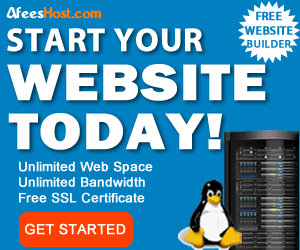 Comments
comments