#NaijaLiveTv
A Popular Youth Leader, who has carried out several Youth Oriented Programs in Bayelsa State some of which are; Bayelsa Youth Leadership Awards 2017, Bayelsa West Youth Leaders colloquium 2018 , Emerging Leaders conference and many others. He has represented the State in various Platforms and Capacity. His Name is Hon. Comr. Atti J Moses.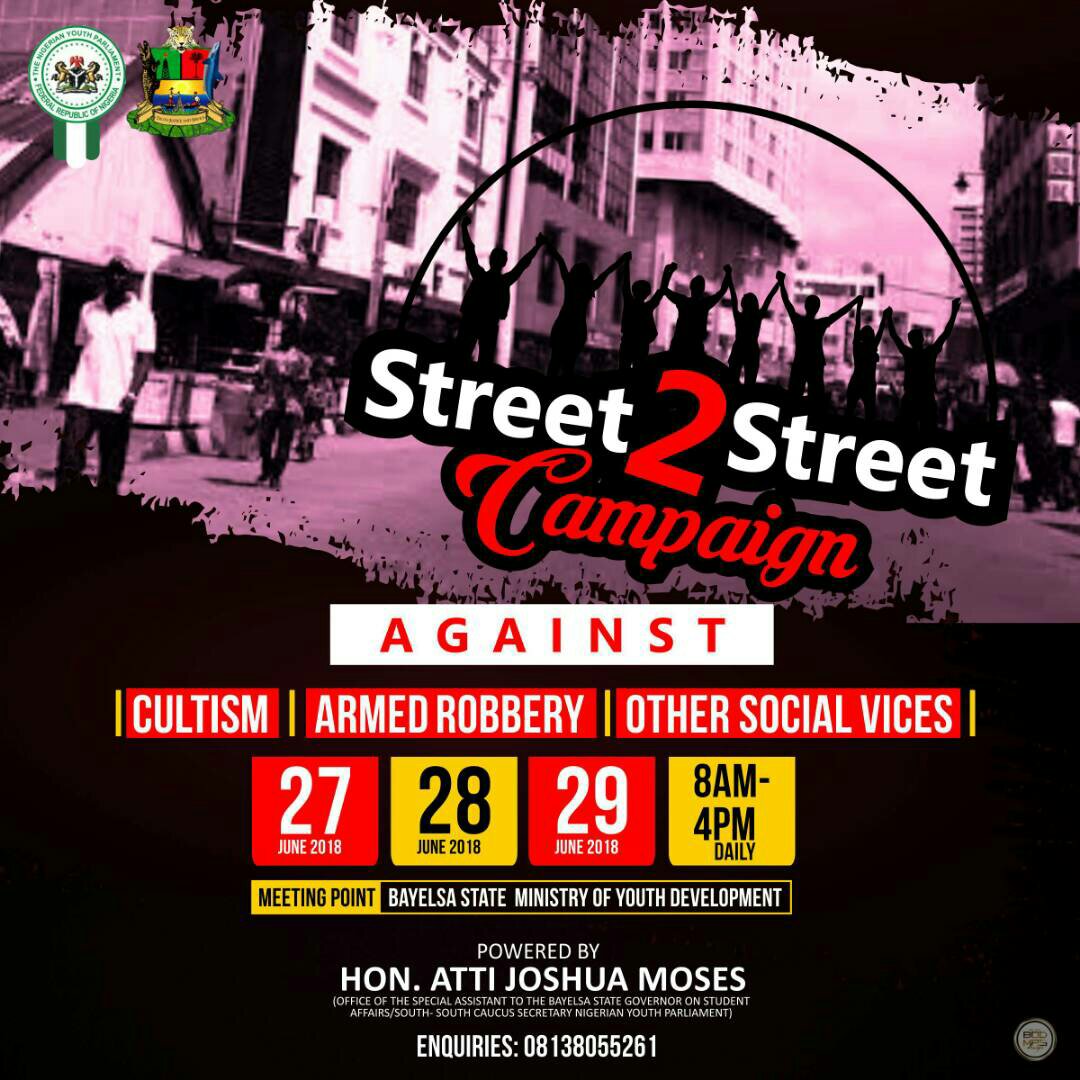 According to him; he said the reason why he is carrying out this numerous programs is to Appreciate, Build, Reorient and develop the Intellectual Capacity of Youths geared towards Societal Improvement .
He said one antisocial activity that has really distracted the Economic and Social development of the State is "Cultism". People are scared to condemn it at any fora because they are everywhere, the listener might even be one. I'm not against Cultists but I'm against cultism and its negative effects.
Recently we have witnessed Numerous Cult killings and related activities in the state. This is a very bad omen that should be control and brought to the barest minimum at all cost because this things affects the Economic development of our dear State, Its noteworthy that "its not only Government that is Responsible for Economic Growth we the Youths have a greater Role" People can no longer do their lawful Businesses at Peace, Businesses now close before 8Pm for fear of Petty Robbery by Cult groups. Commuters are now consistent victims of Cult Related Activities.
I have tried severally to Collaborate with Relevant Authorities but all to no Avail for Reasons Best known to them.
Its on the Basics of the Above that I and my team is carrying out a Street to Street Campaign Against Cultism , Armed Robbery, Drug Abuse etc. This to Compliment the Efforts of the Bayelsa State house of the Assembly and the Nigerian Police force .
Furthermore He said , severally Electronic Media campaigns has been carried out but this is not enough because most of the Perpetrators and adherent don't utilise the media.
Comments
comments