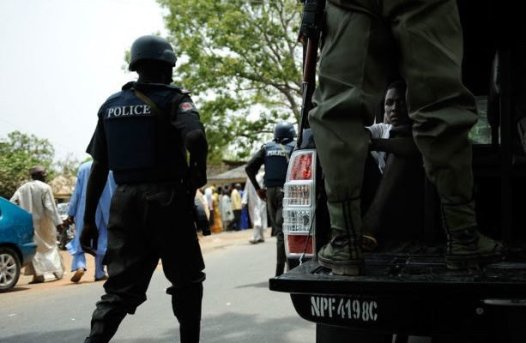 #NaijaLiveTv
Police confirm 4 dead in Eket cult clash
Three persons have been killed in Eket, Akwa Ibom State, in the past four days in a renewed cult war in the city.
Eket, which has significant presence of workers of Mobil Producing Nigeria, a subsidiary of the American oil giant, ExxonMobil, is among the four local government areas mostly affected by perennial cult-killings and related violence in the state.
The latest killings, which started over the weekend, is said to be as a result of a clash between two rival cult groups, the Vikings, and the Black Axe.
The police spokesperson in Akwa Ibom, Odiko MacDon, confirmed the killing in an interview with PREMIUM TIMES, Thursday.
A contract worker with Mobil is said to be among those killed.
He was reportedly shot in the head at close range while drinking at a pub, somewhere in the city.
Sixteen persons have been arrested in connection with the killing, said Mr MacDon, a deputy superintendent of police.
"We are yet to get to the bottom of it to know the extent of their culpability. They will be profiled and we will determine who are actually connected with it. Those culpable will be charged to court," the police spokesperson said, adding that the situation in the town has been brought under control.
He added, "There's more police visibility in the town. The commissioner of police yesterday deployed more policemen to the town."
A journalist in Eket said the cult clash is traceable to Heritage Polytechnic, Ikot Udota, which is a few kilometres away from the city centre.
A female student of the polytechnic also told PREMIUM TIMES that she left Eket for Uyo, the state capital, on Thursday because of the fear that violence could erupt in the school.
The polytechnic, however, denied any connection between it and the killing.
"We don't have any problem with the cult clash that is going on," said the Rector of the school, Udoyiu Udoyiu.
"Information reaching us has it that the incident took place in Eket main town which is 10 killometres away from the school. Apart from that, we don't have any report that our students were involved in the clash."
The rector said the school has zero tolerance for cultism and that the school premises is "heavily fortified".
"Once we find out that you are involved in it, we send you out of the school," he said
Apart from Eket, the three local government areas notorious for cult-killings in the state are Etim Ekpo, Ukanafun, and Ikot Ekpene.
The Akwa Ibom state government had proscribed 32 cult groups, as well as imposed curfew in some of the local government areas recently in order to check the menace.
Some cultists recently abducted three female students from their hostel at Obong University, Etim Ekpo
Comments
comments