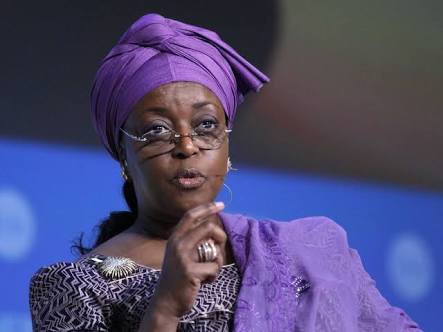 #NaijaLiveTv
A Federal High Court in Lagos on Wednesday ordered the temporary forfeiture of a landed property belonging to the former Minister of Petroleum Resources, Mrs Dieziani Alison Madueke valued at N325.4million, to the Federal Government of Nigeria.
Justice Babs Kweuwumi who presided over the court, granted the order of temporary forfeiture of the property, a vacant plot of land said to be at Plot 13, Block 11, Oniru Chieftaincy Family Private Estate, Lekki, Lagos after listening to the Motion Ex-parte filed and argued by counsel to the Economic and Financial Crimes Commission, EFCC, A.B.C. Ozioko.
Other defendants in the suit are, lawyer, Mr Donald Chidi Amangbo and Mez Group Limited.
The EFCC in a motion Ex-parte marked FHC/L/CS/811/18, sought for an interim order of the court forfeiting to the Federal Government of Nigeria, the assets and properties named and described in the schedule to the application which properties and assets are reasonably suspected to be proceeds of unlawful activity.
The EFCC in the affidavit is also seeking an order authorising the commission to appoint a competent person (s) or firm to manage the assets named and described in the scheduled to the application.
The EFCC also asked the court for an order directing the applicant to notify the person(s) in whose possession the properties sought to be forfeited to appear before the court and show cause within 14 days why the properties should not be forfeited to the Federal Government of Nigeria.
After listening to submission by counsel to EFCC, Justice Kweuwumi granted the application for interim forfeiture of the property to the Federal Government of Nigeria.
The judge further ruled that the order must be published in a national newspaper for anybody who have interest in the property sought to be forfeited to come forward and show cause why the property should not be permanently forfeited to the Federal Government of Nigeria.
Meanwhile, Justice Kweuwumi has fixed July 24, to continue the trial
Comments
comments