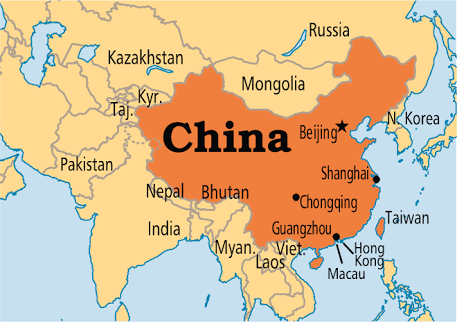 #NaijaLiveTv
The People's Republic of China has awarded scholarships to 47 indigenous of Edo studying in universities in the state.
It said the scholarships was to commemorate the number of years China and Nigeria has enjoyed good diplomatic relations.
This is just as Governor Godwin Obaseki promised to revive the State Scholarship board for the purpose of awarding scholarships and payment of bursaries to indigent students.
Institutions that benefitted from the award are Edo University, Iyamho, Ambrose Alli University, Ekpoma and the University of Benin.
Best students were selected from some departments.
Ambassador of China to Nigeria, Dr. Zhou Pingjian, who presented the awards to the students, said it was a clear demonstration that China and Nigeria can achieve many things together.
Read Also:NDDC Resumes Post-Graduate Foreign Scholarship Programme
Dr. Pingjian described Nigeria and China as a community of a shared future.
Pingjian stated that there has been a rise in areas of cooperation between both countries since the establishment of diplomatic ties.
He noted that both countries have achieved remarkable progress which he said was demonstrated during the visit of President Muhammadu Buhari in April 2016
The Chinese Ambassador said both countries have reached consensus to deepen China-Nigeria strategic partnership across board adding that the relationship entered herald a new stage of raid development.
According to him, "Nigeria and China enjoys a lot of similarities and I couldn't agree more when people say Nigeria and China share similarities. You can imagine how great it will be if we work more together and take advantage of the population we both have as a country.
"China diplomatic ties with Nigeria are that of brotherliness especially since the establishment of ties between the two countries in 1971.
"Again, China diplomatic ties with Africa countries have seen a steady rise, also since the setting up of Forum on China-Africa Cooperation (FOCAC), in 2000.
"In 2000, China trade with Africa was only $10 billion, but today, it is 17 times larger than that figure; similarly, China investment in Africa was only $500 million, but today, it is more than $10 billion investment.
"FOCAC has become a model in South South Cooperation; we can build a better future and make the difference through a win-win Cooperation."
Speaking earlier, the Vice Chancellor, of the University of Benin, Prof Faraday Orumwense, represented by the Deputy Vice chancellor, (administration), Prof Jacob Ehiorobo, urged the students to study hard.
He told the students they were selected based on their academic performance.
Comments
comments