#NaijaLiveTv
Vice President, Professor Yemi Osinbajo on Tuesday declared that President Muhammadu Buhari has ordered the review of the operations, working strategies and total overhaul of the Special Anti Robbery Squad, popularly known as SARS .
Osinbajo made this declaration Tuesday evening while responding to question raised by one of the participants at the Oyo State edition of the Youth Town Hall Meeting held at the Theophilus Ogunlesi Hall, University College Hospital (UCH), Ibadan.
DAILY POST reports that the town Hall meeting was attended by hundreds of youths from Oyo State, Governor Abiola Ajimobi of the state and members of his cabinet, among others.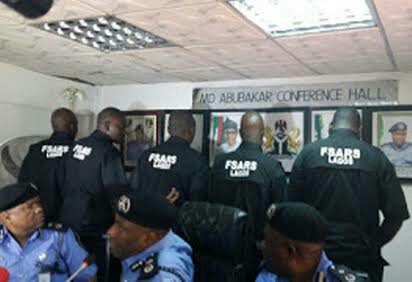 The VP while confirming that there have been several allegations of uncivilised manner of operations, harassment, intimidation of many innocent Nigerians by SARS operatives, disclosed that the squad would not be totally banned in view of security challenges.
Osinbajo said that the President being a listening person, had ordered the review of their operations in order to meet up with the expectations of Nigerians.
Osinbajo said, "Regards to the question regarding End SARS whether we are going to ban them or not, President Buhari has ordered the review of their operations and very soon this will be done."
He noted that the need to retain SARS was necessary due to the role they had been playing in the protection of lives and property across the country.
Osinbajo said, "We must have a force to protect the lives and property of the people, you know SARS is Special Anti Robbery Squad, though some of them have been engaging in some activities contrary to their mode of operations."
Osinbajo maintained that one of the goals of the present administration was to ensure that all Nigerians had food on their table at the appropriate time.
He noted that this necessitated the home grown school feeding program which is responsible for the feeding of 8.2 million school children in a day.
He said, "Malnutrition is one of the problems among children, that is why, we said no child should go hungry, we are feeding 8.2 million school children in all the states where we are implementing the program. In Oyo state, in all the primary schools across the state, we are feeding 230,000 primary school children in a day."
Comments
comments