Governor Osun State, Senator Ademola Adeleke, on Friday visited President Muhammadu Buhari in his office at the State House, Abuja.
The Peoples Democratic Party (PDP) governor told correspondents that he was on a 'thank you' visit to the President.
Adeleke described Buhari as a true father during the meeting.
He also lauded the President's decision to sign the new Electoral Law and ensuring that elections in the country are free and fair.
He said: "I had waited patiently for this appointment, and was praying fervently for it to happen. It's a dream come true for me to see you, and have a handshake.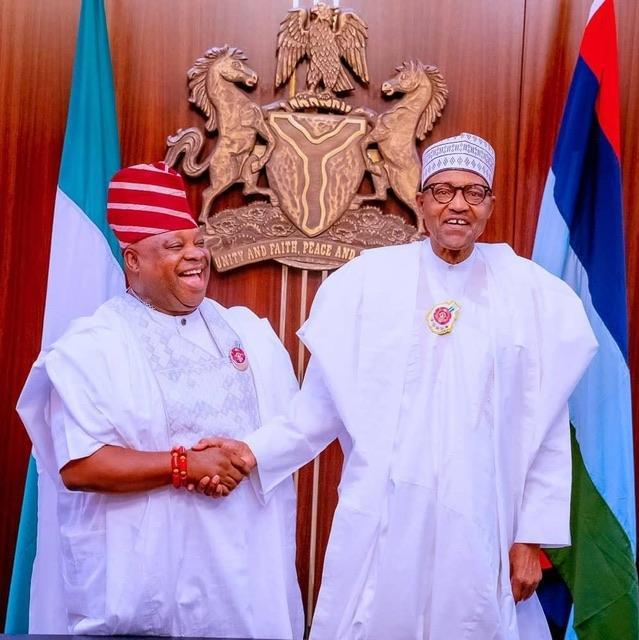 "I am a beneficiary of the new Electoral Law you signed, as it paved the way for free and fair elections, ruling out ballot box snatching and stuffing.
"The security agencies followed your instruction to be fair and firm, and I am so proud of you. You are a true father, regardless of political party differences."
Comments
comments