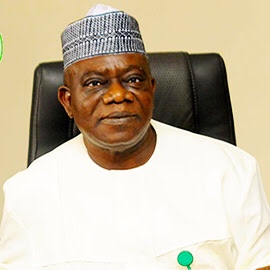 The Administrator of the Public Service Institute of Nigeria, Dr. Abdul-Ganiyu Obatoyinbo has reiterated his commitment to ensuring that the Public Service Institute of Nigeria (PSIN) becomes a true centre of excellence via development of curriculum that will make the Institute the hub of Capacity Development in Nigeria and beyond.
Speaking while receiving representatives from Philip Roy Education Nigeria, Obatoyinbo said the PSIN has developed strategies that will guide the activities and programmes of the Institute towards building the capacity of Public Servants that will enable them reflect the transformation currently driven by the Office of the Head of the Civil Service of the Federation through the Federal Civil Service Strategy Implementation Plan (FCSSIP).  
He said that the newly developed training modules will instil in Public Servants the core values, ethics so as to restore the integrity of the Public Service.  He added that the transformational trainings are also tailored to ensure that Public Servants develop and imbibe the culture of being Efficient, Productive, Incorruptible and Citizen-Centered (EPIC) in their various Ministries, Departments and Agencies.
Responding to the presentation by the representatives, the Administrator told the team that in line with the mandate, the Institute is willing to establish collaborative partnerships with Organisations like Philip Roy Education Nigeria as well as other professional bodies and International Organisations in line with the Entrepreneurial and Commercial Orientation of the Head of the Civil Service of the Federation.
Obatoyinbo informed the team that his goal to transform the Institute is made easy working with a crop of staff who were committed, dedicated and who also believe in the Vision of the Institute.  
The 5-man team came on a mission to seek ways that Philip Roy Education Nigeria can partner with PSIN in providing capacity building to Public Servants. 
Comments
comments