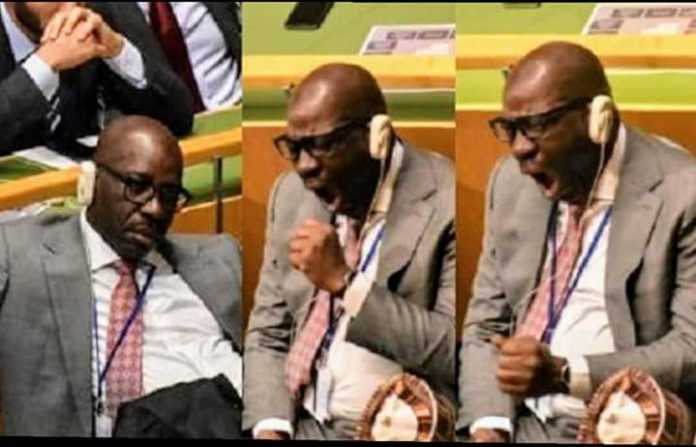 With the political environment becoming very tense due to the continued own goals been scored by the current ATM machine for the People's Democratic Party (PDP), Godwin Obaseki, it is clear that the 2020 Edo gubernatorial election scheduled for September 19th is a done deal for the Candidate of the All Progressives Congress (APC), Pastor Osagie Ize-Iyamu.
It is shocking that the Governor Obaseki who was so critical in criticising the party that brought him to prominence has today turned out to become the cash cow for the "Tax collectors gang" according to Governor Wike, a party he ones described as "the Fortress for Failures".
Nevertheless, I understand the governor's desperation which has gagged him into a corner that is synonymous with a drowning Governor, crying lonely in the wilderness, what more can I say?
With his decimating popularity which is a product of his ineptitude towards differentiating politics from governance, will this generational "follow-come" attitude not ground Edo PDP, will he not further bury the already comatose party?
Has the desperation of Governor Obaseki sunk his supposed technocratic capabilities to the extent of making drowning and misfiring moves? Such laughable moves from Obaseki exposes his naivety in understanding the true dynamics of our politics, even a toddler is aware of this, why should an acclaimed technocrat act this childish, a sitting Governor for that matter?
Obaseki's misfiring didn't stop with this comma, it's no longer news that Edo State today has a domestic debt profile that stands at N84.76 billion. In addition to this sum, the state comes first, in the rankings of states with huge domestic debt in Nigeria-second only to Lagos State. Even on foreign debts, Edo state as at March 2020, with a debt of $257.92 Milliion comes first in the ranking of states with high foreign debts in the entire South-South of Nigeria, Imagine!
The news broke that the outgoing Edo state governor, Mr Godwin Obaseki is planning to take a loan of N20Billion from the capital market to finance his reelection campaign has thrown the state into pandemonium, though as at today, it is no longer news that the State currently services another $150Million credit earlier obtained from the World bank in 2016 and 2017.
After draining the state treasury with his corrupt N15 billion payout to the PDP tax-collectors to secure his ticket, why will Governor Obaseki be lobbying, knocking from one financial institution begging to borrow a whopping sum of N20 billion bond loan? What economic importance will this have on the lives of Edo people who are already devasted by the collosal failure of a man they entrusted with their mandate?
It is rather shocking, though am not surprised that the former Chief Economic adviser that plunged the state into the mess before now, once again wants to resurrect and build on his incompetent with his fresh plans to mortgage the future of the state and her youths with this unnecessary loans to further enrich his tax collectors through his private company Afrinlnvest.
No wonder, concerned citizens of Edo state under the aegis of Joint Forces for the Defence of Democracy (JOFDES) took to the streets of Benin City today to also add their displeasure over Obaseki's plot to join the N20Billion gang by protesting against the move.
It will be foolhardy not to believe that the intended loan is not meant to finance his elections which comes up in 8 weeks time with so much audio projects serving as conduit pipe for siphoning funds from the coffers of the good people of Edo State.
As a matter of urgency, President, Muhammadu Buhari, the Minister of state for Budget and National Planning, Director-general, Debt Management Office (DMO) Abuja, the National Assembly committees on Local and Foreign debts and all well-meaning Edo sons and daughters must all collectively rise against this obnoxious plan to stop this loan from being approved for the governor of Edo State.
As a faithful tax payer in Edo state, i join that struggling mother, father, youth in Ososo to Irrua and Uromi straight down to the streets of Benin to add our voices against Obaseki from going down this treacherous route.
Another episode, is the case of a man glorifying his failures by casting aspersions on his working tools, instead of addressing major developmental lacuna in governance, Obaseki is busy chasing shadows and engaging in his self-serving petty politics at the detriment of Edo people.
Expectedly, In the coming days get ready for more misfiring from the "wake and sleep" TECNO-governor.
Edoko Wilson Edoko remains a Fervent POIist and Member of APC Media Campaign Council
To Advertise or Publish a Story on NaijaLiveTv:
Kindly contact us @ Naijalivetv@gmail.com
Call or Whatsapp: 07035262029, 07016666694, 08129340000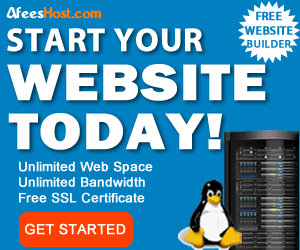 Comments
comments