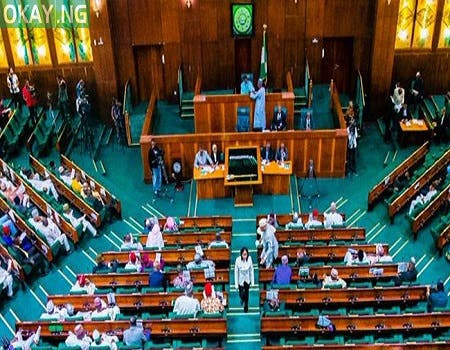 The House of Representatives, on Thursday, resolved to probe the alleged illicit trade in human organs in the country with an annual turnover said to have been put at $1.2 billion.
This followed the adoption of a motion on the need to investigate the alleged illicit trade jointly moved by Honourables Rimamnde Shawulu Kwewum and Olajide Olatubosun.
Adopting the motion at the plenary presided over by the Deputy Speaker, Honourable Idris Ahmed Wase, the House mandated its Committees on Human Rights and National Security and Intelligence to investigate the alleged illicit market value chain known as 'Red Market' and to report back in 10 weeks for further legislative action.
While moving the motion, Kwewum warned that if nothing was done to curb the illegal act, more criminals would set up shops dealing in human organs in Nigeria, taking advantage of the insecurity in the country.
The lawmaker said that the increased banditry, kidnappings and spiralling violence in several parts of the country make those parts of the country vulnerable and provide safe havens and ready supply channels for illicit activities.
While stating that harvest of human organs could only be done by medical surgeons with the aid of rogue public officials, the lawmaker said that the increasing cases of missing persons, ritual killings and trafficking of persons out of the country might be linked to the activities in the 'Chinese Red Market.'
When the motion was put into voice vote, it was unanimously supported by members.
Comments
comments