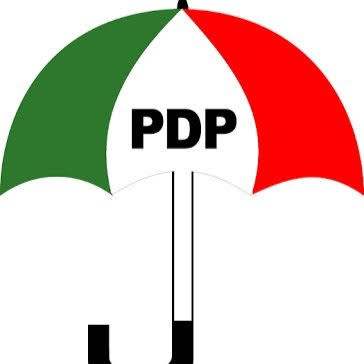 The Peoples Democratic Party (PDP) has given its Contact and Integration Committee a two-week extension to wrap up negotiations with Senate President Bukola Saraki, House of Representatives Speaker Yakubu Dogara, and other leaders of the All Progressives Congress (APC) who are keen on switching camps.
Other bigwigs being expected are Governors Aminu Waziri Tambuwal (Sokoto) and Abdulfatah Ahmed (Kwara); Senators Rabiu Kwankwaso, Danjuma Goje, Aliyu Wammako, Ahmad Sani Yerima, Adamu Aliero, Sulaiman Nazif, Isa Hammah Misau, Muhammad Muhammad, Shehu Sani and Dino Melaye; as well as a former PDP national chairman, Alhaji Kawu Baraje; and about 120 members of the House of Representatives.
The Nation gathered yesterday that the secret deals have dragged this long because of persistent review of positions and shifting of grounds by the personalities involved.
Highly placed sources gave our correspondent an insight into the demands of some of the intending defectors whom the PDP committee has rated as "assets" and what the PDP is willing to concede to them.
Former Kano State Governor Kwankwaso is being offered control of the state structure of the PDP and the governorship ticket to go to his candidate.
But the party does not see him going far in his presidential bid.
"The best he can get from PDP is a return to the Senate because he cannot go far in his presidential bid," a source said.
"The party will allow him to contest its presidential primaries but he may not be the ultimate flag-bearer. Other concessions to Kwankwaso are handing over the State PDP structure to him and governorship ticket to go to his candidate."
The party expects some backlash from the camp of a presidential aspirant, ex-Governor Ibrahim Shekarau once Kwankwaso returns to the fold.
Accordingly, it plans to placate Shekarau with a ministerial slot and ask him to "name his terms."
Regarding Tambuwal, the source said: "Nothing can stop his desire for the presidential ticket of PDP because he is desperate for it and he has invested heavily on his ambition across the country such that none of the aspirants can match his goodwill at present.
"But his aspiration, buoyed by a prominent and PDP-inclined Northern Emir, may not translate to victory at the presidential primaries of the party.
"Certainly, he is a major contestant for the presidential ticket in PDP except that with ex-Governor (Sen.) Aliyu Wammako, he needs to work on Plan B in case he fails in his bid.
"The most visible alternative if he fails to clinch the presidential ticket is a ministerial appointment.
"A smart and slippery politician, Tambuwal has hijacked the APC structure in the state from Wammako. Learning from the need to protect the home front, Wammako's negotiation centres on the need to control the PDP structure in Sokoto State and produce the next governor of the state having not enjoyed much from Tambuwal who was foisted on him in 2015. Wammako is said to be sure of a return to the Senate, courtesy of PDP.
"Both Tambuwal and Wammako have a game changer and grassroots politician, ex-Governor Attahiru Bafarawa (also a presidential aspirant) to contend with. It was Bafarawa who brought Wammako (popularly called Alu) into politics.
"The people of Sokoto State will be willing to offload Tambuwal who hardly stays in the state because of his shuttles for the presidency."
The source said Saraki would have loved to be PDP's presidential candidate but having weighed his chances; he prefers retaining "his present powerful position of President of the Senate which he seems to be enjoying."
The PDP has assured him that the position will be retained in the North-Central, especially Kwara State.
It has also promised to grant him the control of the structure of the party in Kwara and allow him determine the governorship candidate and candidates for other elective offices.
The source added: "Saraki will determine the fate of his godson, Governor Abdulfatah Ahmed, who has been pleading for the senatorial slot of Kwara South District.
"Ahmed can either be a Senator or a minister since the present ministerial position given to Kwara State resides in Kwara South District.
"What will become of our former national chairman, Alhaji Abubakar Kawu Baraje is left to Saraki to decide. Although Baraje, a sharp, patient and visionary ex-principal with depth in party politics, nurses gubernatorial ambition, but for historical reasons, the Ilorin Emirate Council is not disposed to him.
"His gubernatorial ambition is limited and it is left to Saraki not to make him a complete loser again after he led the New PDP (nPDP) revolt in 2014."
It was also gathered that strategists of President Muhammadu Buhari are working out a response on the security reports available to them on Saraki's moves and PDP offers.
This includes "wooing some of the present PDP leaders in the state like Moshood Mustapha (a hitherto trusted ally of Saraki), a young and sensational governorship aspirant, Alhaji Luqman Mustapha, and Senator Gbemisola Saraki, among others."
The plan is "not only to win Kwara State (which looks Herculean) but to defeat the Senate President in Kwara Central Senatorial District and forestall his return to the Senate."
The PDP is said to be in a sort of dilemma on the fate of House of Reps Speaker Dogara, a Christian minority from Bauchi State as it is difficult for him to seek a Senatorial slot or be a governorship candidate.
The options for PDP on him are to "concede a return to the House of Representatives to him so he can retain the seat of a Speaker if the party has the majority or make him a minister if the opposition defeats the APC in 2019."
The probability of Dogara becoming Speaker again is however said to be remote because the PDP wants to use the position as a bait to woo the South-West and defeat Buhari in the zone.
Sources said Dogara is adamant on a return to his seat as Speaker.
Another source, who is neck-deep in the defection talks, said: "Dogara is a major challenge for us because aside his Bogoro/Dass/Tafawa Balewa Federal Constituency, he is a paper weight in Bauchi State politics.
"There was a time he visited his constituency with about 250 policemen and soldiers. He cannot aspire to either be a Senator or a governor in his state because he is a Christian minority.
"But if he is able to win re-election in his constituency, where he is almost a perpetual winner in the past few years, the PDP can retain him in office to appease the Middle Belt. Otherwise, the best he will get is a ministerial appointment."
"Other Senators from Bauchi namely Sulaiman Nazif, Isa Hammah Misau, and Muhammad Muhammad who all desire automatic return to the upper chamber have been promised senatorial tickets by the PDP.
The PDP rates Senator Danjuma Goje highly and is willing to cede the party structure in Gombe State to him.
"The fact that he is in control of Gombe State politics is not in doubt," said a second source.
"His main asset has been his excellent performance in office as governor which has remained unbroken. If not for the rebellion of some of his political godsons, APC would have produced the governor of the state in 2015.
"The PDP has taken note of his reunification of his political family and it is banking on Goje for a landslide victory. The deals with Goje include securing the PDP platform, allowing him to produce the governorship candidate, and offer of a senatorial seat."
But Goje may be resisted by Governor Ibrahim Dankwambo who cannot leave his political fate to the senator to determine.
When Goje's wife died and Dankwambo accompanied First Lady Aisha Buhari to commiserate with him, Goje poured invectives on the governor. It won't be easy for him to regain control of PDP structure in Gombe from Dankwambo, both sources acknowledged.
For Senator Ahmad Sani Yerima whose political son, Governor Abdul-Aziz Yari has built a parallel platform in Zamfara State, his safe berth will be PDP.
If his deal sails through, this will be the first time he will be in PDP camp since 1999.
The top source added: "For Yarima, who has been in the Senate since 2007, he needs PDP to assert his role as the godfather of Zamfara politics.
"With his ally, ex-Governor Mahmud Shinkafi defecting from PDP to APC, the calculation of the opposition is that Yarima is a big catch.
"Yarima wants the party structure, Senatorial ticket, the right to nominate the governorship candidate, which Yari will not allow him to do.
"His problem is turning against President Buhari. Since 2007, he has sold Buhari to the people of the state and it is a dilemma to turn around and paint the President bad. The consequence of a volte face might be politically costly for him."
Sources also told The Nation that it has not been smooth sailing for former Vice President Atiku Abubakar in the PDP since he returned to the party from the APC which he accused of sidelining him.
They said he rushed to defect to PDP without "proper negotiation."
"The only thing he has benefited from his defection is the amendment to PDP Constitution which gives equal rights to new and old members, especially aspiration for presidency," one of the sources said.
"So far, he is savouring this right to aspire for the presidency but he has since discovered that he has more hurdles to cross and more aspirants to contest with.
"He appears to be a lone ranger with PDP governors playing a hide and seek game with him.
"Whatever is the situation, PDP will allow Atiku a symbolic shot at presidential primaries (as a veteran since 1993), put the party structure in Adamawa under his arm pit and allow him a substantial say in the nomination of governorship and ministerial candidates. If he loses the party's presidential ticket, he will remain a local political benefactor.
"His former boss, ex-President Olusegun Obasanjo is his albatross," the source added.
The PDP has ex-Osun Governor Olagunsoye Oyinlola on its radar as the coordinator of the coalition against APC in 2019.
The source said: "We don't know whether or not he is returning to PDP or staying put in CNM (Obasanjo's inspired Coalition for Nigeria Movement) or ADC.
"Whatever it is, the PDP might grant him a Senatorial ticket or a ministerial nomination which he had expected from the current APC administration.
"But Oyinlola is reputed to be the brain behind the emergence of Senator Ademola Adeleke after the death of Sen. Isiaka Adeleke. He has been fingered in the governorship ambition of Ademola which the PDP may buy into in order to win Osun State Governorship poll."
The scenario in Kaduna appears an arduous task for PDP where an influential politician Isa Ashiru and Senator Suleiman Othman Hunkuyi (a politician with large following) are seeking the governorship ticket of the PDP following their sealed defection from APC.
"Both Ashiru and Hunkuyi are already trying to outwit each other for the governorship ticket. It appears Ashiru might get the slot and Hunkuyi will return to the Senate with Shehu Sani if he moves to PDP," sources said.
The horse-trading in PDP is likely to continue over the next two weeks before the gale of defections begins.
A party source said yesterday that the PDP leadership "extended the timeline of the Committee contact and Integration Committee by two weeks."
Asked to react to the ongoing deals by defectors, the National Publicity of PDP, Mr. Kola Ologbodiyan, who was non-committal, said: "Certainly, everybody has his interest and politics is a game of interest. They might want to find expression in our party and how to go about it.
"Our party is open and we welcome every member who has become despondent with the administration of APC. We urge all democrats wherever they may be to allow the coalition to work in order to chase away this inept government of President Buhari."
It was also gathered that Minister of Special Duties and Inter-Governmental Affairs in the Goodluck Jonathan Administration, Kabiru Tanimu Turaki (SAN), is in the process of joining the presidential race on the platform of the PDP.
Turaki, who is considered an aspirant without blemish, is being promoted by what a member of the National Working Committee (NWC) described as a "Third Force in PDP."
Some in the party see him as a dark horse in the race.
Turaki has already set up his campaign directorate with ex-Governor Boni Haruna as Director-General.
To assist Haruna are ex-Military Governor of Bauchi State, Col. Habibu Shuaibu (rtd), (Deputy DG North), and ex-Minister of Niger Delta Affairs, Mr. Steve Oru as Deputy DG (South).
"The composition of the directorate during the week suggested a bigger accord and alliance in PDP," a member of the NWC said.
A member of the PDP Board of Trustees (BoT), speaking on the ongoing horse-trading in the party said: "The odds favour a dark horse. Go and look at the history of past presidents and how they earned their tickets, it has been a story of dark horses.
"Ex-President Shehu Shagari least expected his nomination; ex-President Olusegun Obasanjo wanted only an eminent role as a statesman and he came out of Yola Prison to become President; ex-President Umaru Yar'Adua never aspired to be President and ex-President Goodluck Jonathan was having lunch in Transcorp Hilton when Obasanjo invited him to come and be the nation's Vice President which later propelled him into presidency with the Doctrine of Necessity.
"Some leaders of the party are of the opinion that we should ignore lousy aspirants; those who have cases with anti-graft agencies and those who have issues with leaders of the coming coalition which may give President Muhammadu Buhari a fight. Unlike APC, we will pay much attention to age factor too. No room for old men like me.
"If there are other younger elements like Turaki, we will all sit down and look at all the options. Dankwambo has age on his side but he is from the North-East. The only way to defeat Buhari is to get a presidential candidate from the North-West.
"Governor Tambuwal is favoured by age but he has a challenge bordering on the fact that Governor Nyesom Wike and some of his colleagues are desperate to force him on the party. This is undemocratic. We will leave him to contest the primaries but he might not secure the ticket.
Comments
comments