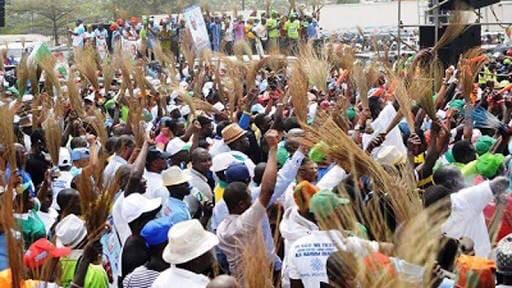 Sunday Babalola, a chieftain of the Peoples Democratic Party in Kwara, on Tuesday defected to the All Progressives Congress alongside 20,000 of his supporters.
Babalola, a governorship aspirant in 2015 on the platform of the PDP announced his defection in statement issued in Ilorin.
He said his perception about politics has been people oriented, and the PDP has deviated from such ideology, hence the need to move to the APC.
He said: "As it is, our dear state needs urgent liberation from the over 45 years of deceit, oppression and primordial politics called 'stomach infrastructure'.
"It is time for our people to be liberated from a those that have hold them hostage and have over the years subjected them to abject poverty and underdevelopment."
He said it is the duty of government to advance the well-being of the citizens through the provision of infrastructure and amenities, human capital development and creating an environment conducive for businesses.
He said: "I believe strongly that my state, Kwara, has been sadly and regrettably bedeviled with unprecedented underdevelopment occasioned by inappropriate policies, programmes and with little or no project executed."
Comments
comments