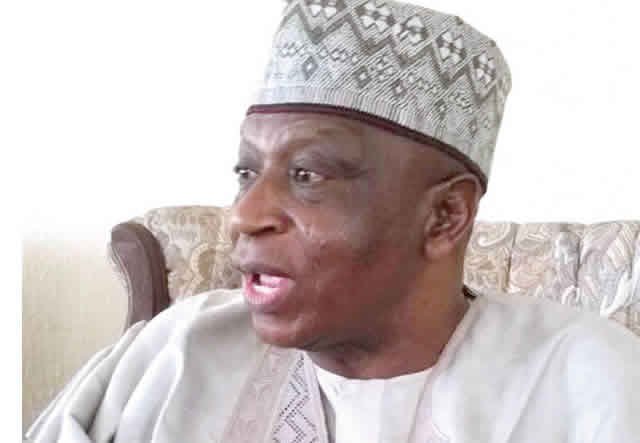 #NaijaLiveTv
There are strong indications that talks between the All Progressives Congress and aggrieved members of the defunct new Peoples Democratic Party bloc will resume this week.
This is even as the leader of the nPDP bloc, Alhaji Kawu Baraje, on Sunday, announced that members of the bloc would make their position on the way forward known within the week.
THE PUNCH gathered in Abuja, on Sunday, that discussions about the future of "the struggle" had been going on among the leaders of the group ever since last Saturday's APC national convention.
A top-ranking member of the APC, who spoke to one of our correspondents in confidence because he would not like to jeopardise ongoing talks, said, "There is essentially very little left for discussions if you ask me.
"We have held an all-inclusive national convention and everyone especially leaders of the group were carried along, they were not discriminated against; they were given the honour due to them.
"The positions their members occupied in the National Working Committee were not taken away from them.
"I think what we should be talking about now is how to strengthen the party to face the challenge of the upcoming elections."
The Baraje-led nPDP has announced that it would make its position on the way forward known this week.
This was made public in a statement released by the Kawu Baraje Media Office, in Ilorin, on Sunday.
He was quoted as saying members of the group would have concluded consultations and deliberations on the issue and arrived at a decision which they would make public during the week.
Baraje explained that the group's position on all demands contained in an earlier letter to the party leadership would be made public.
He said their demands were for the general good of Nigerians and not for personal gain.
Baraje said, "We will make our positions known to Nigerians in the first week of July. By then, we would have concluded our consultations and come up with our position on all the things we stood for which are not for personal gains but rather in the general interest of the downtrodden masses.
"We have been meeting regularly and the time is now ripe to make our positions known to all well-meaning Nigerians.
"The cooperate interest of the citizens of this country and a united Nigeria where no man is oppressed is paramount and very dear to our hearts."
The statement quoted Baraje as saying members of the group had held regular meetings and that the time was ripe to make their position known to all well-meaning Nigerians.
Comments
comments