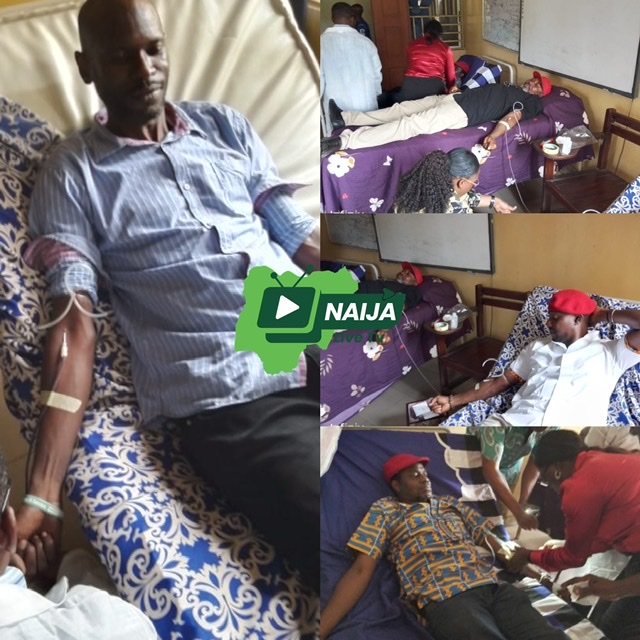 The Management of Niger Delta University Teaching Hospital (NDUTH), Okolobiri, Yenagoa Local Government Area has commended the National Association of Seadogs (Pyrates Confraternity) for volunteering to donate blood to the blood bank of the hospital.
The Nigeria's National Blood Transfusion Service (NBTS) head of planning and research and statistics department, Mrs Adaeze Oreh had recently stated that it collects only 500,000 pints of blood every year, leaving a shortfall of about 73.3 per cent.
According to Oreh, only about eight per cent of Nigerians donate blood freely making Nigeria one of the lowest rates of voluntary blood donation in Africa.
The chairman of the Medical Advisory Committee (CMAC), Dr. Jumbo John Bull while commending members of the Ox- Bow Marino Deck led by the deck Capoon, Mr Clarkson Amaebi for the kind gesture reminded Nigerians on the need to donate blood for indigent Nigerians.
Dr Jumbo John Bull who represented the Chief Medical Director of the hospital urged other public spirited organisations to emulate NAS and donate blood to the hospital.
John Bull, while noting that the hospital being located in a rural area is inundated with a huge traffic of patients that need emergency blood transfusion, particularly caesarean operation, stressed that the kind gesture would go a long way in saving lives in emergency cases.
Mr Clarkson in his remarks informed the hospital that the visit for the blood donation is in line with one of the core objectives of the organization which is placing man at the centre of its activities in service to humanity.
He disclosed that the exercise was a flag off, adding that the organization would make it a frequent exercise Clarkson appealed to the hospital to ensure the donated blood is used for only indigent people.
Comments
comments