The Nigeria Centre for Disease Control (NCDC) has confirmed 77 new cases of coronavirus (COVID-19) in the country, bringing the total number of confirmed cases to 61,882.
The NCDC disclosed this via its verified Twitter handle @NCDCgov on Friday.
"On the 23rd of October 2020, 77 new confirmed cases and 2 deaths were recorded in Nigeria.
"Till date, 61882 cases have been confirmed, 57190 cases have been discharged and 1129 deaths have been recorded in 36 states and the Federal Capital Territory.
"The 77 new cases are reported from 11 states – Lagos (71), Kaduna (20), Rivers (19), FCT (4), Osun (3), Ondo (2), Sokoto (2), Kwara (2), Benue (2), Imo (1), Ogun (1)," the NCDC said.
See the breakdown of cases by state below;
Confirmed Cases by State
| States Affected | No. of Cases (Lab Confirmed) | No. of Cases (on admission) | No. Discharged | No. of Deaths |
| --- | --- | --- | --- | --- |
| Lagos | 20,789 | 918 | 19,664 | 207 |
| FCT | 5,948 | 533 | 5,336 | 79 |
| Plateau | 3,594 | 321 | 3,240 | 33 |
| Oyo | 3,423 | 825 | 2,556 | 42 |
| Rivers | 2,765 | 79 | 2,627 | 59 |
| Edo | 2,648 | 18 | 2,522 | 108 |
| Kaduna | 2,605 | 78 | 2,485 | 42 |
| Ogun | 1,990 | 179 | 1,782 | 29 |
| Delta | 1,812 | 26 | 1,737 | 49 |
| Kano | 1,741 | 5 | 1,682 | 54 |
| Ondo | 1,661 | 40 | 1,585 | 36 |
| Enugu | 1,314 | 24 | 1,269 | 21 |
| Kwara | 1,067 | 22 | 1,019 | 26 |
| Ebonyi | 1,049 | 8 | 1,011 | 30 |
| Katsina | 948 | 45 | 879 | 24 |
| Osun | 922 | 31 | 871 | 20 |
| Abia | 898 | 18 | 872 | 8 |
| Gombe | 883 | 111 | 747 | 25 |
| Borno | 745 | 4 | 705 | 36 |
| Bauchi | 710 | 0 | 696 | 14 |
| Imo | 614 | 22 | 580 | 12 |
| Benue | 486 | 40 | 435 | 11 |
| Nasarawa | 478 | 140 | 325 | 13 |
| Bayelsa | 403 | 1 | 381 | 21 |
| Ekiti | 329 | 7 | 316 | 6 |
| Jigawa | 325 | 6 | 308 | 11 |
| Akwa Ibom | 295 | 3 | 284 | 8 |
| Anambra | 277 | 10 | 248 | 19 |
| Niger | 274 | 13 | 249 | 12 |
| Adamawa | 257 | 9 | 229 | 19 |
| Sokoto | 164 | 2 | 145 | 17 |
| Taraba | 122 | 13 | 103 | 6 |
| Kebbi | 93 | 1 | 84 | 8 |
| Cross River | 87 | 4 | 74 | 9 |
| Yobe | 82 | 6 | 68 | 8 |
| Zamfara | 79 | 1 | 73 | 5 |
| Kogi | 5 | 0 | 3 | 2 |
To Advertise or Publish a Story on NaijaLiveTv:
Kindly contact us @ [email protected]
Call or Whatsapp: 07035262029, 07016666694, 08129340000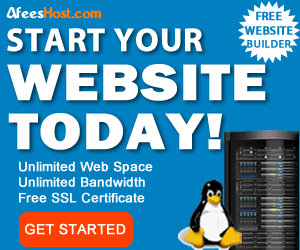 Comments
comments