#NaijaLiveTv
Billionaire Blogger, Linda Ikeji, a few days ago launched her online TV, which has apparently, continued to grow by the day.
In a new interview with Business Insider, the soon to be mom, talked about building the online TV and all that it cost her.
Read excerpts from the interview below:
Business Insider (BI): You've finally launched your own streaming platform. How does this make you feel?
Linda Ikeji (LI): Seeing your dream come to reality is one of the best feelings in the world. I look at it and think to myself, "What? We finally did it." This is something I have always wanted to do, probably since I was 11. I didn't dream this big, I dreamt of working in TV either as a producer or a presenter. I just wanted to be in the media and TV space.
So, getting to this point where I can own an online TV platform is one of the best feelings in the world.
When we first launched, people bombarded our site, subscribing and commenting on shows I was part of 100 percent. It's an amazing feeling to see people finally view what we have done and commend us like this.
BI: How many shows do you have on the platform?
LI: So far, we have 10 reality shows and 21 TV shows. More content is on the way. What we currently have is just one percent of what we want to produce. We just wanted to launch so people can see some of what we've produced so far.
Right now, some of my staff are already on different locations, producing more shows, because we plan to have much more.
BI: How long did it take to put the shows together?
LI: We've been working on these shows actively since June 2017. I had to understand that I was a novice producer but I am not a novice at putting things together. As a producer, I was learning on the job. So, we made some mistakes. We hired a few people who didn't know what they were doing and we had to bring in more professionals. We have gotten it right now. But, that's why it took us that long to put the shows together. There are over 35 shows. One year is not a bad time to produce that amount of content.
BI: Take us through the process of creating the platform.
LI: Thinking about what equipment to buy and what to replace was hectic, but I fully enjoyed the creative process. I like sitting down with my producers, going through ideas, and going over scripts – I wrote some of the scripts for the shows. I came up with 90% of the titles on the platform. I always argue with my head of programming. I say, "I don't know how to carry cameras and lights, but when it comes to ideas, I am very creative."
I think being a blogger for the last 11 years has helped me understand what people really want to watch. Using data from my blog, I see what people want to read and I see that the serious stuff is not as appealing to the youth as the mundane stuff, content about Bobrisky and the lighthearted things that will just make them laugh. They love drama, controversy, and gossip. So when you know who your target audience is, you create content for them.
However, I am not just creating content for young people. On the site, you have "I Survive,"which is for everybody. It's a show about people who have survived the most heartbreaking moments and they are still standing. Even Betty Irabor is on one of the shows where she comes to inspire people going through all kinds of issues. We have "The Black Room," which is a sexual show, so it's not for children.
When you're putting something together, you have to understand who your target audience is and I knew the people I was targeting. So, probably 70% of our content was targeted at young people and the other 30% for a more mature audience. I haven't done anything for kids. I am thinking about it, I don't know if I should, because a lot of the stuff coming is too x-rated to be on the same platform.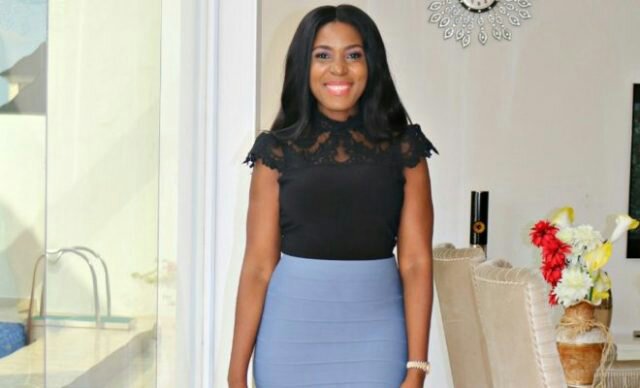 BI: How much did it cost you to set this up?
LI: About half a billion naira. We have so many equipment – that's how we were able to do multiple shoots. We have a lot of cameramen, presenters, sound technicians, and editors who are in-house. We have a mini jib and a fully loaded music studio. Sometimes I think to myself, 'Did you need to go that far?' We also have a place in Lekki Phase One that I got for two reality shows in the works. We bought eight cameras there. We have three studios right here. We have the green room here. And then, we have done reality shows with celebrities.
For the reality shows, everything is self-funded. We have some reality shows that have 6 cast and crew members in total. There are people in Magodo right now that I paid for them for at least two weeks. Some people have been there for a month. Some people are there for "Highway Girls," they are going to be there for two weeks. We are shooting simultaneously and we have to pay for everything. The cost of production is capital intensive.
For the channel, because we can't create everything at the same time, we had to acquire already produced movies. We haven't shot any movie at all. I want to make movies completely different movies from what you have seen. My vision for our movies is totally different from what Nigeria currently produces, so I am not ready for movies now.
We have produced only one in-house TV series, and we are shooting another one right now. The one we have now has 22 episodes. It's on the site – "The Igwe Must Hear This". I came up with the idea: the name, the style – because I used to really love something called "Ichoku." It is like a modern remake of "Ichoku."
I enjoy creating content, from my blog you can tell that this is the same thing – creating content for people to enjoy, content that is informative, educative and entertaining. It's just on a higher level where you have to turn it into visuals instead of just text.
BI: You're primarily a blogger, now you're producing your own TV shows. How much training did you have to go through to get to this point?
LI: None. Absolutely none. I wasn't reading anything. I didn't google 'how to be a producer'. For things like this, it is important to bring the right people onboard. I have my head of programs, Theo Ukpaa, who is amazing and has worked in the industry for 10 years. I have learnt a lot from him in terms of production.
I am the brain behind the creation of ideas and he is the brain behind the production. We joined forces and got the right people to work with us. Of course, we made a lot of mistake in the beginning. We hired the wrong people, but they all left and we got people who are dedicated, loyal and love the same things that we love, people who really want to see this business succeed.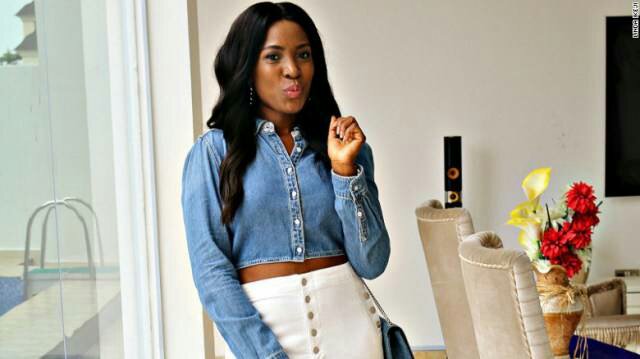 BI: You have created an app for the platform, tell us what informed the decision.
LI: When you create content on desktop, you need to have a mobile version of it, because 90% of people access internet content on their phones. So you have to consider that. The desktop version is extremely useful, but it's not as useful as mobile. When you're in transit, when you're in traffic, you can open your phone and check. You probably only use the laptop when you are at home or in the office. That's why it is called mobile, everywhere and anywhere you are, you can access content. This comes in handy when people are stuck in traffic and need to keep themselves occupied. When you are in traffic, you pick up your phone, plug your earphones and watch whatever you want to.
I told the developers that the apps are very important and we weren't going to launch without them. iOS was taking time so we launched with Android.
Comments
comments