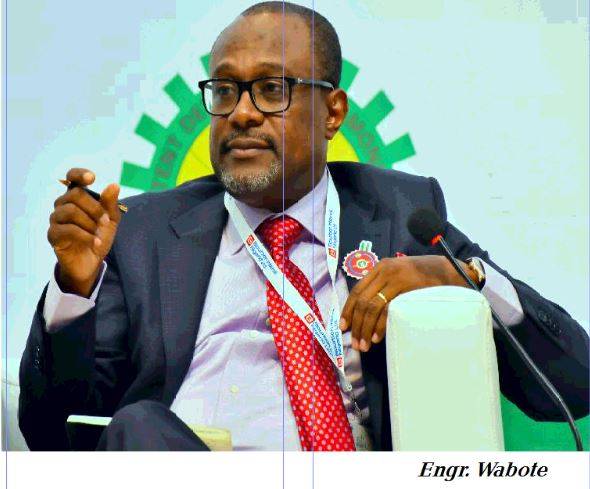 Abuja—A group, Transparency In Petroleum Exploration and Development Initiative (TIPEDI) has cautioned detractors of the Executive Secretary of the Nigeria Content Development and Monitoring Board (NCDMB), Engr. Kesiye Wabote to stop their campaign of calumny against the NCDMB boss.
This was contained in a statement signed by the group's Director of field operations, Igho Derek Emuobome, who said Wabote should be allowed to concentrate on his work without the distraction of naysayers.
READ ALSO: Libel suit: Wabote risk jail term over allege contempt charge in U.S Court
The group described the NCDMB boss as a man of good conscience and character, stating that over the years Wabote has built a reputation of accountability and transparency for himself.
The group maintained that Wabote's detractors are against him because of his soaring reputation and his many good achievements as the executive secretary of the NCDMB.
"However, we in TIPEDI can say with all amount of confidence that the Executive Secretary, NCDMB, Engr. Simbi Wabote who seems to be their main target now is a man of impeccable character and high moral standing.
"He is a technocrat who is well known within the oil and gas industry for his operational philosophy of transparency, accountability, and zero tolerance for wastes.
"From our investigations, it has become clear that the entire campaign of calumny against Engr. Simbi Wabote is being orchestrated by forces that are no longer comfortable with his many achievements as Executive Secretary of the Local Content Board.
"But rather than coming out openly themselves to take him on, they resort to using Jackson Ude and lately Timi Frank, both of whom are well known for such activities to be their hatchet men," The statement reads in part.
The group accused the publisher of Pointblanknews.com, Jackson Ude as the person behind the many allegations against Wabote, warning that he would be dealt with by the law.
"But then any right-thinking person will rather commend Engr. Website for resorting to legal means to seek redress for the unwarranted, frivolous, and libelous allegations that were made against him by Jackson Ude, who thought that because he was hiding in the United States, the long arm of the law would not catch up with him.
"It is obvious that with the ongoing libel suit against Jackson Ude in the US, there is no more hiding place, so rather than focusing on proving their allegations in court, they have resorted to their well-known tactic of spreading lies on Social Media all in their desperate bid to portray Engr. Simbi Wabote in a negative light before the public."
The group urged the public to disregard the malicious stories making the rounds on social media against the NCDMB boss, saying that such stories are untrue and baseless.
"Our advice to the general public is to continue to disregard all the rubbish that is being spread by those that are always willing to be used in destroying innocent Nigerians, whose only crime is to serve Nigeria diligently in whatever area they find themselves," the statement adds.
Comments
comments