Operatives of the Bayelsa State Police Command have arrested a notorious 31 years old cult leader identified as Victor Meremunyu alias Y. P. Lee and five others over the alleged shooting to death of Diyelaimi Ben-Walson, a final year Student of the State owned Niger Delta University over whistle blowing.
According to the Police,  the arrest of the cultists was aided by the family of the deceased who led the police to the hide out of the cultists behind Amby Supermarket along Azikoro road area of the State capital. 
According to a police Source, "At about 11.30am on Monday, the final year Student, who is resident at Lagold street area of Azikoro road fought with one Victor Meremunyu over undisclosed issue. Victor brought out a gun and shot Diyelaimi Ben-Walson dead. He has since been arrested. "
But the family of the deceased led by the State based news blogger, Comr. Saint Mienpamo Onitsha, confirmed the development and explained that their brother was killed in cold blood over alleged identification of the suspects during their interrogation by a police patrol team over alleged suspicion of generator theft. 
According to him,  "My Younger sister called me early In the Morning to inform me that my Younger Brother Cousin DIYELAEMI BEN-WALSON from Ikebiri was killed along LaGold Street, Opposite Ekeki Police Station In Yenagoa on Monday evening." 
"I was shocked because Diyelaemi is a well behaved gentleboy and a final year Student of the Niger Delta University. I was truly shocked. Myself and all the entire family members demanded to know what truly happenned. Diyelaemi was reported to be Jogging at the early hours of Monday along the LaGold Streets and came across a police team questioning three boys including his killers. "
"The suspects were being questioned over two power generating sets in their possession during that early hour. And they replied the policemen that they were friends to Victor whom they described as one of the Tutors of Nengi's Driving School Opposite Ekeki Police Station. And that they were taking the Generators to his House along the LaGod Street."
 "The deceased Diyelaemi, who was Jogging along the street was stopped by the police and was asked if he knew the suspects, The deceased Diyelaemi simply answer them that he knew the suspects as friends to the arrested Victor."
"At about 8pm in the evening of Monday. Victor Came to Diyelaemi's House with his Killers and asked him to follow them. He followed them with the Intention that maybe they wanted to know something from him. But unknowingly to him, they had planned to call him and take him out of his family house to kill him silently since he was the only person that had identified them and maybe will expose them if the policeman finally decided to follow up the matter of the Stolen items"
"They took him to the LaGold Road, Push him inside a Gutter and Shot him to death. The family decided to proceed to the Family House of the Person who shot and killed our Brother.He was identified as Ogilivie from Agbura community but reside along LaGold Street.We saw the Mother instead and arrested her while we hunted for the Arrest of her Son". 
"Immediately after, we proceeded to Victor's Resident Since Victor was the person who leads the Killers to DIYELAEM's residents. On arrival to Mr Victors House. We saw a boy identified as someone working at Kilimanjaro, Parking all the Properties In Mr Victors Room along the LaGold Street. I personally interrogated him why he was parking what doesn't belongs to him. HE REPLIED; that Victor called him to Park all his belongings out of his room."
"I asked him where we can find Victor. But since he was not cooperating, I decided to tell him what happenned and asked him to call Victor.And that failure to convince Victor to come back home or convince him to come to where we can find him will amount to his arrest because the Police are already with us to arrest whoever is involved in the matter."
"Mr. Victor was arrested with his girlfriend while hiding in her room besides Amby Super Market along Azikoro Road. While the three others were arrested at Opolo Town hall Junction". 
"With the help of the Nigerian Police and with our Local Experiences and also the Help of the Youths residing along Azikoro Road. We were able to track down six uspected Killers of My Younger Brother "DIYELAEMI BEN WALSON" and they have been handed over to the SPECIAL ANTI ROBRY SQUAD (SARS)."
See Photos of Arrested:
https://www.facebook.com/100001580414663/posts/2257374147658577?sfns=mo
To Advertise or Publish a Story on NaijaLiveTv:
Kindly contact us @ [email protected]
Call or Whatsapp: 07035262029, 07016666694, 08129340000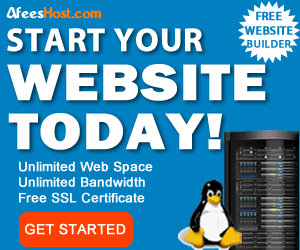 Comments
comments