#NaijaLiveTv
The Peoples Democratic Party (PDP) has asked the Federal Government to consult widely on the issue of cattle ranching in the country to avoid crisis.
The party in a statement yesterday by its National Publicity Secretary, Kola Ologbondiyan said the situation has already generated discordant tunes and acrimony among major stakeholders, groups and states across the country, especially on the aspect of land.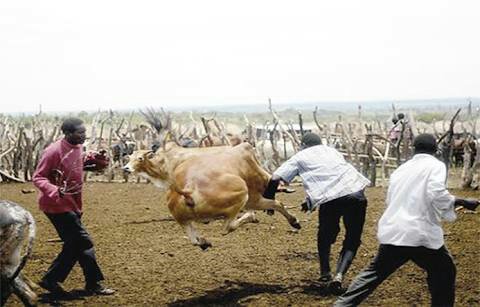 "The PDP is particularly worried by the lack of adequate consultations by the Federal Government resulting in the disagreements that have trailed the plan, especially along ethnic divides.
"The party calls on the Federal Government to get its acts together and follow all due processes, as stipulated by the laws and 1999 Constitution (as amended) regarding this issue, in order to eliminate the current disagreements being generated.
"The PDP holds that the nation has witnessed enough disagreements, violence and bloodletting, as such all measures must be put in place to avert fresh crisis," the party said.
Comments
comments