I know it's been a hard year, but not everyone wished that 2020 were deleted from his or her calendar of life. It's been a mixed bag of blessings, sorrows, strides and fears, of winners, whiners and losers. On the mathematical scale, 2020 is a year with patterns and no rules.
On January 1, 2020, it was the Pacific island nations of Tonga, Samoa and Kiribati that first ushered in the New Year. They probably did without a shaman telling them it would be hard. By the time it was spiritual Nigeria's turn, Australians had overused the New Year and were getting ready to sleep. The people in the Canadian capital, Ottawa were left to pick up the remnants.
Life is not fair, imagine a first world nation like Canada having to eat the leftover of a wannabe nation like Nigeria and there's nothing a handsome Justin Trudeau could do about it even if he wished. On a personal note, this was the year lovely Yemi, our eldest daughter made us proud glam parents (yes, you read that right). That means we wouldn't have changed January 2020 for the entire greenback in Trump's reserve.
The year 2020 was a bad one for inadvertent US president, Donald J. Trump. He sneaked up on America, ruffled feathers, discomfited global politics, discombobulated and disturbed global peace and entente but ended up at the bottom of the political trashcan. Thanks to American voters for taking away the source of putrescence of global depression.
While Trump's legal arms are flailing like those of a drowning man clutching at straws, Joe Biden and Kamala Harris could not have wished for a better year. Politicians and politicking is ever so mercurial, one never knows what to expect; so let's hope these duo make politics and politicking look like adorned brides for wannabe democracies.
Let's hope that both Biden and Harris reboot the politics of decency and decorum, that they spare us another Iraq, Afghanistan, Libya and Syria. Our fractured world is in search of a leadership that talks, one that gives as much as it takes, and remembers that wars bring nothing but sorrows, tears and blood, then pollution and destruction.
Those who won elections into fresh or renewed mandates during this dying year would have something good to remember it by. The winners and losers from places ranging from traditional African pseudo-democracies to Asian Tigers and their pups; from European superpower nations and emerging democracies of the North, and South America; transitory Middle Eastern regimes to the often forgotten parts of Oceania. Bring peace, bring succour, and restore hope.
Let's declare COVID-19 a loser, a raging bull in the global Chinaware shop. As you read, it is staking claims, infecting people across the globe. This virus has hit eighty million humans and counting. Over half of that number has survived and about 1.7 million have lost the battle to live by the last count. The sad part is that none of the Nostradamuses of the day saw it coming! They were caught napping.
In Nigeria, where everybody's prayer is for all evil to be directed towards the doorstep of the enemy, the impact is visible on health, social interaction and the economy. However, placed alongside the global ravage, Nigeria and Africa has escaped the doomsday predictions beating the advanced nations of Europe, the Americas, Asia and the Arabia to the heavy casualties.
Viruses test the resilience of humanity and its interdependent economy. The victory of humanity over this one is evident in the speed with which science was able to map its genetic identity, developing a management system using lockdowns to minimise its impact – such incredible resolve is the stuff of legends.
This pandemic has a lesson for us – the danger of forcing humanity into a political cul-de-sac. For their infamy, dictatorial societies were able to contain it with fiat while open societies battled with sceptics, conspiracy theorists and individuality advocates standing on their way and unwittingly making casualties of innocent followers. The contagion did not take a break while all this was going on; instead, it is now morphing into strains that exacerbate its rapid spread.
Their numbers decimated and often becoming casualties themselves, frontline workers laboured along with scientists to keep the world going. They are hereby voted the People of the Year. The media is often left out in times like this, but imagine where the world would have been without accurate information and fact checks.
In contemporary history, whenever germs threaten the survival of humanity, people do not hide in holes waiting for a pie in the sky, they put up armour and shield against it. It is to this resilience, that we owe humanity's survival thus far. Faith in God-given ability to fight obstacles has led to the development of multiple vaccines within the first year of this deadly pandemic.
Both China and Russia made their own vaccines, inventions that are doubted in the free world. We have the Pfizer-BionTech and the Moderna widely endorsed and several candidates-vaccines on the way. Humanity has moved from clinical trials to mass inoculation. The level of scepticism has not abated, but time would thaw the heart and willingly release the arms of even the worst sceptic. We trusted oligopolistic drug manufacturers for our daily medical needs; there is little sense in doubting them on a vaccine to keep us safe.
Nothing tests the eligibility of political leadership than a rampaging pandemic. Being in power and being powerless over a ravaging bug must be daunting. The decisions most global leaders have had to make to keep humanity safe to this level are unprecedented and therefore commendable.
Some of these decisions have been criticised, a few rightly so and others just for the fun of it. It remains to be seen for instance, why small businesses have been closed down so often while bigger ones were left open. There is no data supporting the notion that small businesses are super-spreaders. To the contrary, factories are known to be vectors of this disease. Most were built without the cross-ventilation required to winnow particles and keep infection numbers low. They were built for interaction, not social distancing. Here is the challenge for future architects and the engineers crafting the machines that manufacture some of our essential goods.
As we wait to put 2020 behind us, we wish for the year 2021 to treat us well and announce itself with a healing balm for all that ails us including COVID-19. To the powers above us, we paraphrase the lyrics from Don Williams, hoping this year is good. We have a long list of good wishes that "may be hard for the devil to do, but it should be easy for you"!
Credit to the line editors, the production staff and all who work behind the scenes putting their lives on the line ensuring that we can meet here every Tuesday, and to every reader and critic. May the year 2021 be kind to us all!
To Advertise or Publish a Story on NaijaLiveTv:
Kindly contact us @ Naijalivetv@gmail.com
Call or Whatsapp: 07035262029, 07016666694, 08129340000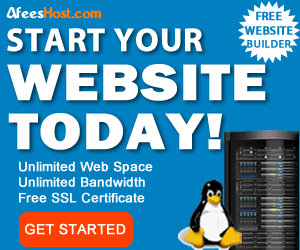 Comments
comments