A chieftain of the All Progressives Congress, APC, in Ekeremor LGA, Mr Berry Negerese, has described the meeting of purported leaders from Bayelsa west senatorial zone in Sagbama to uphold an imaginary zoning formula as laughable and the funniest joke of the year.
Mr Berry insists zoning has never worked in Bayelsa West, rather, the prevailing political undercurrent has remained the deciding factor in elections in the zone.
WATCH FULL INTERVIEW….
He stated that the meeting was to promote the senatorial ambition of former Governor Dickson, who orchestrated his kins man from sagbama to also contest the House of Reps seat against Hon. Fred Agbedi right under his watch, Up to the point of settling out of court in a PDP primary election where he was the leader of the party in the state at the time, even after a Sagbama man had been given the senate ticket in a grand conspiracy playing out today.
Let me also remind us of how political contest in the zone has fared from 1999 to date, he recounts;
1) 1999, Hon D .Dimaro who won the Senate on the platform UNCP in 1997 wanted to contest again in 1999 but was stopped by the political undercurrent at the time to favour senator Diffa Emmanuel from Sagbama LGA, the unanswered question is, where were the leaders of the zone at that time to protect the so called "zoning formula"?
2) 2003, Sen. Heineken Lokpobiri contested on the platform of ANPP but, however, the prevailing political undercurrent favoured Sen. Brambayefa who contested on the platform of PDP, and again, where were the filthy lucur zoning proponents?
3) 2007, Sen Heineken Lokpobiri went to the Senate based a political sharing arrangement between the then group of Timi Alaibe and former President Goodluck Jonathan.
4) 2011, through the instrumentality of H.E Chf Timipre Sylva in alliance with the prevailing undercurrent,Sen.Heineken returned to the Senate as a Senator.
5) 2015 Sen. Heineken wanted a third term and even contested but was stopped by Seriake Dickson and today,regrettably, Sen. Heineken is advocating zoning the senatorial seat out of Ekeremor to his recently preferred candidate .
I hereby use this medium to appeal to the conscience of Sen Heineken to answer the question, what happened to the so called "zoning formula" in 2003 and 2015 when he contested against the preferred candidates of the political undercurrent?
Please let us stop deceiving ourselves and the generation next, he added.
I hereby call on the good people of Bayelsa West senatorial axis to stand up against bad leadership to move our great Bayelsa forward.
WATCH FULL INTERVIEW….
To Advertise or Publish a Story on NaijaLiveTv:
Kindly contact us @ Naijalivetv@gmail.com
Call or Whatsapp: 07035262029, 07016666694, 08129340000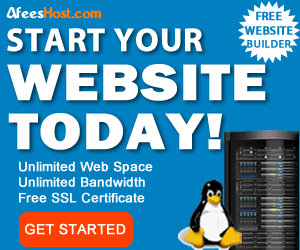 Comments
comments