….adjourn until 2 June 2020 to hear motion seeking to set aside subpoena on deputy governor to tender his original NYSC exemption certificate
….dismisses Liberation Movement application to join Vijah Eldred Opuama as co-petitioners
Following the resumed sitting of the Bayelsa state governorship election petition tribunal on 1 June 2020, the tribunal has dismissed an application brought by Liberation Movement seeking to be joined as party to the suit instituted by its candidate at the 16 November 2019 governorship election in Bayelsa state.
The petitioner opened his case by calling his first witness, the Director General, Department of State Service (DSS) who was represented by the Director of Legal to tender its report and findings on the purported National Youth Service Corps (NYSC) exemption certificate of the fourth respondent.
The report which was made pursuant to a letter of request from Grade 1 Area Court sitting at Lugbe, Abuja in suit no. CR/385/2019 between Benjamin Youdiowei vs Senator Lawrence Ewhrudjakpo was tendered and admitted in evidence without objection from the respondents.
Under cross examination by the second respondent counsel, Unoidem, Esq., the DSS admitted that the fourth respondent altered the name on his certificate purportedly issued by NYSC as contained in the NYSC report to the DSS.
The tribunal also adjourned until 2 June 2020 to hear the application brought by the fourth respondent to set aside the subpoena duces tecum issued by the court commanding him to tender the original certificate of exemption purportedly issued him by the National Youth Service Corps (NYSC) on 2 February 1998 in the name of Ewhrudjakpo Lawrence O.
The fourth respondent had through his team of lawyers led by Chukwuma-machukwu Ume, SAN, filed a motion with motion no. EPT/BY/GOV/02/M42/20 on 17 May 2020 to set aside the subpoena on the grounds that that it was meant to spite and annoy the office of the fourth respondent who is the deputy governor of Bayelsa state.
The fourth respondent also argued that the subpoena was a subtle attempt to self-incriminate himself in the allegation of forgery, falsification of documents, and perjury.
The petitioner insists he is not willing to call another witness because the document he wishes the witnesses to demonstrate before the court are in the custody and control of the fourth respondent.
The court agrees with the submissions of the petitioner, Vijah Eldred Opuama who was represented by his counsel P. D. Pius, Esq., and E. A. Aluzu, Esq., that the fourth respondent motion will be taken tomorrow and if dismissed, a date will be given to him to tender his certificate.
The tribunal further agrees with the petitioner that the issue of immunity does not arise in an election petition matter as the said immunity is being questioned.
Also listed as respondents in the suit are the Independent National Electoral Commission (INEC), the People's Democratic Party (PDP), and Governor Douye Diri as first, second and third respondents respectively.
The matter is adjourned until 2 June 2020 for the continuation of hearing.
To Advertise or Publish a Story on NaijaLiveTv:
Kindly contact us @ Naijalivetv@gmail.com
Call or Whatsapp: 07035262029, 07016666694, 08129340000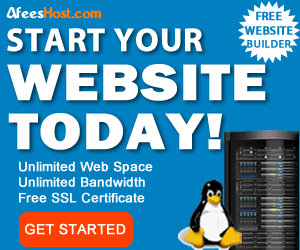 Comments
comments