Tonto Dikeh has written a disclaimer on Instagram, denies saying she can't marry an Igbo man because they are nosy.
In the 2012 interview, it was alleged that the actress said;
First of all, it is nobody's business where my fiance is from. That out of the way, yes Benin men are great and very understanding.
They are not sitting and judging you unlike an Igbo man that will want to be poke-nosing in everything you do.
You make your money and the Edo man is not interested in your personal affairs . If I-keep waiting for an Igbo man I will just end up eternally single.
However Tonto Dikeh who denied saying she can't marry an Igbo man, added that she is practically Igbo and can't say such. She wrote;
DISSCLAIMER:-
I HAVE HEARD AND READ A COUPLE OF TIMES ABOUT THIS TOPIC AND I AM ACTUALLY TOTALLY SHOCKED AT THIS!!
#I HAVE NEVER GRANTED AN INTERVIEW SAYING SUCH NONSENSE,I AM PARTICALLY FROM IGBO!
#I ALWAYS SAID IT YEARS BACK I DIDNT HAVE ANY FACEBOOK ACCOUNT AND ANYTHING AT THAT TIME THAT CAME FROM FACEBOOK UNDER MY NAME WAS NOT FROM ME
#I ONLY JUST JOINED FACEBOOK FEW YEARS AGO ALSO I MADE A DISSCLAIMER 8YEARS AGO ON TWITTER ABOUT THIS ISSUE!!
#ALSO AS SAID BY THE INVISIBLE TONTO THAT I WAS RAISED BY A POOR FATHER AND HAD TO SLEEP UNDER BRIDGES TO MAKE A LIVING!TOO BAD
#THATS FAR FROM MYCASE I CAME FROM MONEY AND LIVED AN AVERAGE CHILDHOOD WITH EVERYTHING I EVER NEEDED AT MY FEET,WENT TO THE BEST SCHOOLS IN MY COMMUNITY!!
#DONT GET DECIEVED BY THE MEDIA IF I SAID IT I WILL BOLDLY STAND TO IT!!
I NO DEY FEAR ANYBODY FACE!!
#NO MEDIA HOUSE CAN MAKE CLAIM TO THIS INTERVIEW SO "MY PEOPLE THESE ARE NOT MY WORDS"
#ENOUGH IS ENOUGH
To Advertise or Publish a Story on NaijaLiveTv:
Kindly contact us @ [email protected]
Call or Whatsapp: 07035262029, 07016666694, 08129340000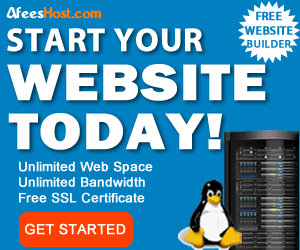 Comments
comments