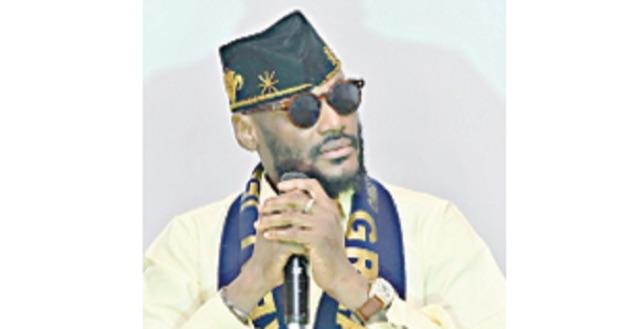 Friends, fans and colleagues gathered on June 19 to celebrate the milestones and selfless service of Nigeria's iconic musician, 2Baba. The event which took place at Eko Hotel, Lagos, was not just a celebration of an extraordinary musical journey, but also a testament to the commitment of a true humanitarian.
2Baba, also known as 2face Idibia, rose to stardom as the leader of the iconic group Plantashun Boiz in 1999. However, it was his solo debut album, 'Face 2 Face', released in 2004, that established him as a bona-fide star. Since then, he has continued to captivate audiences with classic albums and trailblazing achievements, amassing countless records sold and numerous local and international awards.
Yet, 2Baba's impact extends far beyond the realm of music. In 2009, he embarked on a journey of selfless service to humanity, establishing the 2Baba Foundation. In 2011, he began his humanitarian work in electoral conduct and the fight against electoral violence by launching the 'A Million Voices For Peace' initiative. In 2014, he started spearheading the 'Vote Not Fight' campaign. This campaign was aimed to promote peaceful elections and civic participation, emphasising the importance of choosing ballots over violence. Through this initiative, 2Baba demonstrated his unwavering commitment to using his influence for positive change.
His dedication to selfless service, driven by his faith and love for his country and humanity, has been awe-inspiring.
During the recent breakfast chat organised in his honour, the focus was not only on celebrating these remarkable milestones but also on highlighting the important new chapter in 2Baba's ongoing work. One of which includes the ongoing on-campus music studio construction at Obafemi Awolowo University. There are also ongoing conversations with partners about the new phase of the foundation's works.
Nigeria Resident Director, NDI, Kelley Jones attested to the invaluable contribution of 2Baba to the success of the Vote Not Fight campaign while a chat with global thought leader and futurist, Olakunle Soriyan further highlighted the depth of 2Baba's work as a social impact investor.
As attendees reflected on the impact of 2Baba's music and his tireless efforts in promoting peace and unity, a sense of inspiration filled the room. 'The Breakfast Chat' with 2baba served as a reminder that through dedication and passion, one individual can make a significant difference in the world.
Comments
comments