The leader of the Izon Tukpa Movement and coordinator of Tantita Security Services Ltd (Bayelsa Operations), Great Joshua Maciver, has endorsed the member representing the Southern Ijaw Federal Constituency in the House of representatives, Hon. Preye Influence Oseke in his second tenure bid.
Maciver gave his total support at his residence in Yenagoa on Tuesday when the Reps member visited him.
During the visit, Maciver recounted the various developmental efforts put in by the reps member, saying his numerous contributions in the Southern Ijaw Federal constituency is already speaking for him.
In his response, Oseke thanked Great Joshua Maciver for his warm reception and vowed not to disappoint his constituents when he returns to the house.
SEE PHOTOS…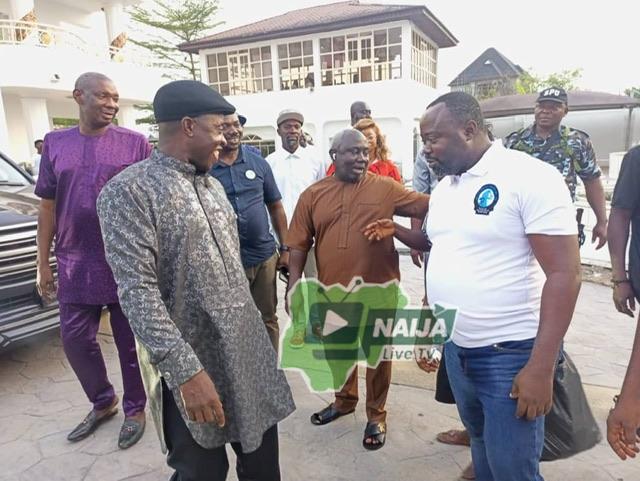 Comments
comments