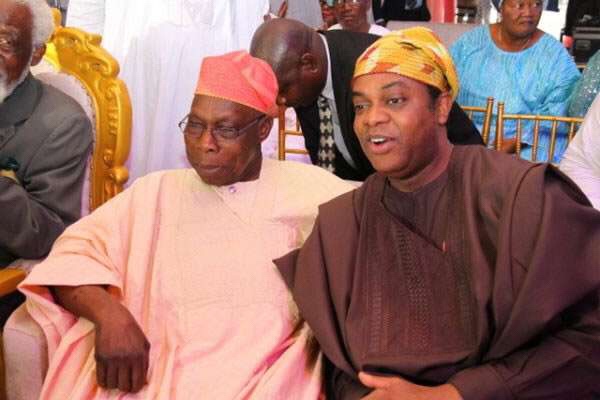 A presidential aspirant of the Peoples Democratic Party, Mr. Donald Duke, on Tuesday said that his ambition was not supported by former President Olusegun Obasanjo.
Duke, a former governor of Cross River State who recently declared his intention to run for the exalted office, told newsmen in Lagos that though he remained close to Obasanjo, his decision to run was personal.
"I am not hypocritical. I am close to the former president, but he is neither my sponsor nor my backup. However, those who come up with this propaganda also go to get the ex-president's endorsement.
"I will not keep people aside because of what others think. I need everybody's support; but I am running as Duke and nobody's stogie.
"I will be putting myself up to run. How it pans out is not what I can say'' he said.
On the zoning in the PDP, Duke said that it would not deter him from running as it remained his constitutional rights.
"Let the people decide. Zoning is undemocratic. I am running as a Nigerian. Zoning has never brought out the best in us. It brings compromise,'' he said.
He, however, said that his candidature and final platform would be determined on what unfolds in the party.
"There are talks going on with other platforms. When these talks are concluded, then Nigeria will know my final stand. I remain a bona fide member of the PDP,'' he said.
Duke said that there was need for every Nigeria to get involved in governance in one form or another saying: "Things don't just happen. Folks make it happen.''
On Tinapa Holiday Resort in Cross River which was his pet project, Duke lamented that it was neglected by subsequent governments.
"Tinapa was completed. It would have been making trillions of Naira for the state if successive governments had continued with the project.
"With continuity it would have been moving. Tinapa is just a metaphor for poor governance and problem of continuity in governance.
"We built Tinapa to drive development in Cross River. Continuing with such a project would have made the state less dependent of subvention,'' he said.
Comments
comments