Twitter has reacted to newly launched rival social media app, Threads, by Meta on Thursday, threatening to sue the latter's parent company.
According to a report by Semafor, citing a letter delivered to Mark Zuckerberg, a lawyer for Twitter said the company "has serious concerns that Meta Platforms (Meta) has engaged in systematic, willful and unlawful misappropriation of Twitter's trade secrets and other intellectual property."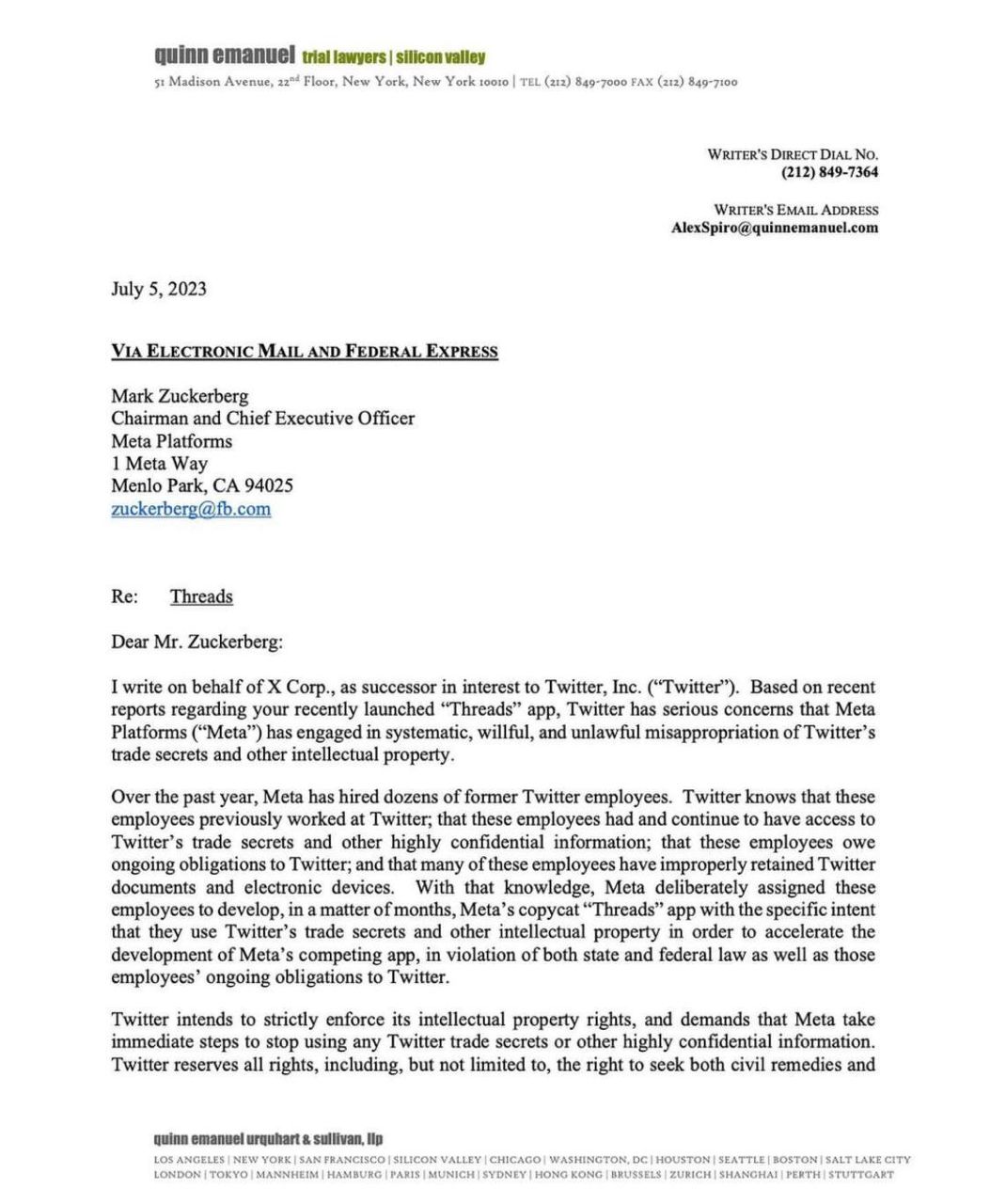 "Twitter intends to strictly enforce its intellectual property rights, and demands that Meta take immediate steps to stop using any Twitter trade secrets or other highly confidential information," Alex Spiro wrote in the letter.
Representatives for Twitter and Meta are yet to publicly comment on the lawsuit.
LEADERSHIP reports that Meta launched its competitor to Twitter in 100 countries. The new app had garnered 30 million sign-ups less than 24 hours after launch.
Comments
comments